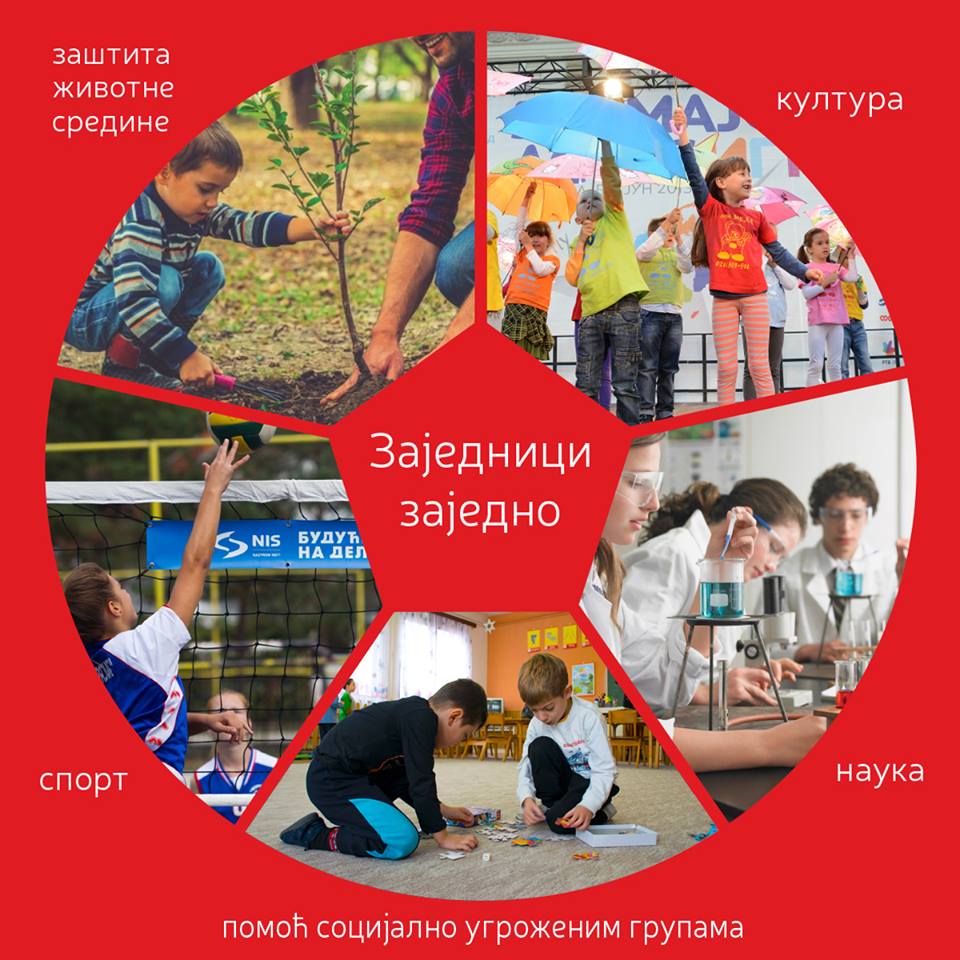 NIS a.d. Novi Sad (NIS), in cooperation with local self-governments, is issuing a PUBLIC CALL for awarding financial funds for the implementation of projects in the field of sports, culture, environmental protection, science and assistance to socially vulnerable groups, to be implemented within the territories of the cities Belgrade, Novi Sad, Pančevo, Zrenjanin, Niš, Čačak and Kikinda and the municipalities Novi Bečej, Kanjiža, Žitište and Srbobran.
Priority will be given to projects providing support and stimulating young persons to achieve their potential, as well as projects involving the reconstruction or adaptation of spaces or public areas of great importance and value for the entire community.
The deadline for applications to the competition is 31 May 2016.
More information on the call can be found at zajednicizajedno.nis.eu/uslovi-konkursa