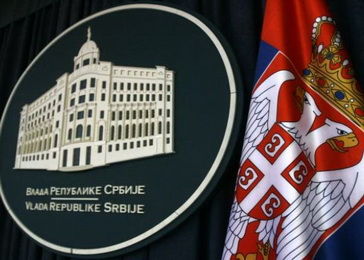 The Economic Reform Programme 2016-2018 was adopted by the Government of the Republic of Serbia on 3 March 2016. The programme was prepared through a broad round of consultations at all levels by the Ministry of Finance, with support by the Republic Secretariat for Public Policy and the Social Inclusion and Poverty Reduction Unit, coordinating the drafting of the programme segment related to priority structural reforms.
The Economic Reform Programme (ERP) is a document drafted by the Republic of Serbia, as an EU membership candidate state in its pre-accession period, to establish a platform for increasing the efficiency of fiscal planning and the coordination of economic policy.
The ERP contains a mid-term framework for the macroeconomic and fiscal policy, as well as specific priority structural reforms directly supporting the macro-fiscal framework, eliminating obstacles to economic growth and increasing the competitiveness of the national economy.
The macroeconomic and fiscal framework was prepared by the Ministry of Finance in cooperation with the National Bank of Serbia, relying mainly on the Fiscal Strategy 2016 with projections for 2017 and 2018, while the RSPP coordinated the process of identifying the main obstacles to economic growth and competitiveness, and the formulating the policies in cooperation with the competent institutions. The Social Inclusion and Poverty Reduction Unit drafted the Social Impact Assessment for all priority reforms identified in the Programme. The Social Impact Assessment was implemented based on the European Commission Guidance for assessing Social Impacts within the Commission Impact Assessment system.
The ERP is the result of a broad round of consultations and cooperation with representatives of OECD, the European Commission, the EU Delegation, representatives of public administration, experts, the academic community, and civil society.
In order to improve the monitoring of the implementation of priority structural reforms and fiscal planning measures, the EC will provide specific national strategic guidelines for the entire programme in 2016, based on an evaluation. The EC will analyse and monitor implementation, and the conclusions of the evaluation will be included in the annual progress report.