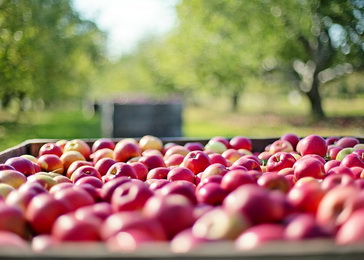 From the second half of 2016, farmers in Serbia will be able to apply for the first round of calls for the use of pre-accession funds for agriculture (IPARD), and until the end of 2023 they will be able to utilize EUR 175 million. The Ministry of Agriculture believes that the agricultural associations should assist their members in preparing for the adequate use of these funds. According to the Ministry, there are discussions with banks about providing loans to farmers, since the money from the IPARD fund can only be received after the investment has been realized. The first session of the IPA Monitoring Committee, IPARD II was held on February 11th.
Serbia is expecting to receive the accreditation for the IPARD, in May or June the auditors from Brussels will arrive in Belgrade, and they will assess the of Serbia's preparedness. "In the meantime we will work on fixing some administrative issues, so the first round of calls can be expected in the second half of this year," the Assistant Minister, Head of the Sector for Rural Development Dragan Mirković, said after the Session.
Mirković said that the first EUR 15 million from the IPARD, for the period 2014-2020, were already in Serbia's account. Serbia will have EUR 175 million at its disposal; that amount can be spent with a three-year delay, in other words, funds for 2014 should be used as of 2017, this means that these EUR 175 million should be used until 2030. He added that this amount would bring up to EUR 400 million in investments. Apart from EUR 175 million, additional 25% will have to be financed by Serbia, while the producers will have to participate in the investment with around 50%, although this share varies. IPARD II program is designed to increase the productivity and competitiveness of Serbian agriculture, enable harmonization with the EU standards, fulfil the requirements of domestic and foreign markets, and to improve the quality of life in rural areas.
Written by: S.V., taken from www.euractiv.rs