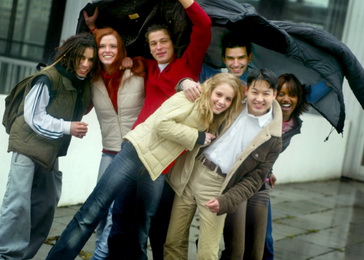 The initiative of the European Commission which encourages young people, by paying for their travel costs, to visit other European countries, is now available to students and teachers from Serbia.
The "Move2Learn, Learn2Move" initiative is designed for students who are older than 16. They can submit their application to teachers whose class is participating in the eTwinning Network, until 30 June. The eTwinning Network is promoting the cooperation between schools in Europe through the use of Information and Communication Technologies.
"The initiative aims to enable young people to experience how it is to live in Europe, as well as to see the positive impact that the European Union has on the life of European citizens and their neighbours", it was said in a statement by the Tempus Foundation, the foundation which implements educational EU programmes in Serbia.
The participants with the best projects will receive tickets for travelling to other countries which are also participating in the Erasmus+ programme. Within the quotas designed for all countries, Serbia will receive 60 tickets.
Source: EurActiv.rs