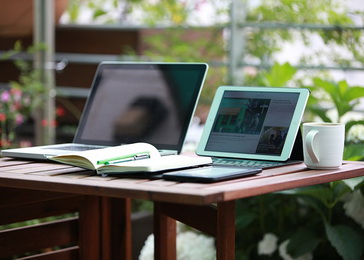 Self-employment is ever more frequent in Europe and covers an increasing number of activities, but this small revolution has opened unresolved issues in the domain of social welfare.
The status of "freelancer", previously related to unemployment and uncertain work, is increasingly desirable today. According to data from the European Foundation for the Improvement of Living and Working Conditions (Eurofund), 60% of those surveyed chose the status of "freelancer", while 20% accepted it as a necessity.
There are significant differences in Europe regarding self-employment. Data from the Eurofund agency indicates that there are 32 million self-employed persons in the EU, i.e. 14% of the working population. This number has been stable since the start of the century, but it hides large disparities.
The situation varies considerably from country to country. Namely, in Greece the share of self-employed is higher, at 31%, while in Denmark it is at the lowest level of 8%.
The difference between those who chose to be and those who were forced to be self-employed is great. In Nordic countries 80% choose to be, whereas in countries like Romania, Portugal and Croatia, the majority is forced to be self-employed.
These differences indicate the "vulnerability" of self-employed workers. According to the Eurofund agency, these "vulnerable ones" comprise 17% of the total number of self-employed in the EU.
Taken from: www.euractiv.rs