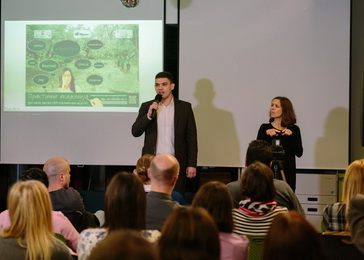 Transcript of the presentation by Jovan Jovanović at the 41st Belgrade Ignite "Get Involved no. 6" (7 November 2018, Impact Hub, Belgrade)
Fifty-four students, both male and female, from five faculties, as well as fifteen SMEs and cooperatives, took part in the Practical Academy. The first phase involved practicing diagnostics, where small business owners, students and their mentors visited businesses, identified problems faced by these businesses, and examined the solutions proposed by the students for overcoming these problems. The second phase envisaged the incubation of project ideas, where students were placed in an inspirational setting to work on solving the problems. We were placed in a camp on Kamenički Vis and spent two weeks in a co-working/co-living setting where we could freely organize our work and leisure time, from the moment we woke up until we went to sleep. The third phase involved practicing implementation, and its objective was to apply the solutions we developed in our effort to help the companies and contribute to economic development.
When we completed the work placement programme, four students of the Faculty of Occupational Safety were offered employment opportunities, several graduate theses were written on the subject of the Practical Academy, and the students who were hired went on to accomplish remarkable results in the companies they work for.
---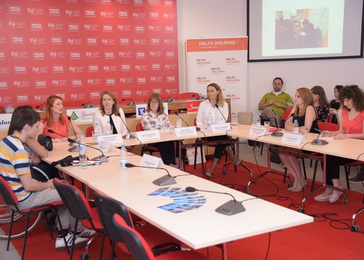 The word "equality" is often used when speaking of persons with disabilities, even though practice indicates that in many areas they do not have equal conditions for living and working, from mobility, education, healthcare, to labour. Employment, as one of the basic human rights of everyone, and particularly persons with disabilities, means better quality life, independence and a feeling of security and inclusion in the community.
Aware that this is one of the key issues faced by youth with disabilities, the Forum of Youth with Disabilities has organized, through cooperation with employers, three-month apprenticeships providing them an opportunity to gain the necessary working experience, with the help of mentors, that will make it easier for them to find a job. At the same time, in order to bring about the positive effects of the apprenticeship, a lot of effort is being invested into the promotion of inclusion and accessibility standards, and awareness raising about the importance of adapting jobs and workplaces to the abilities of individuals.
The apprenticeship programme thus contributed to bringing together employers and PWDs, establishing a dialogue and a relationship of trust, and initiating the topic of creating conditions that will suit both youth with disabilities, as well as employers who need quality workers.
---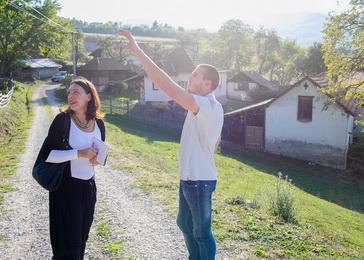 The DAFF programme (Development Agriculture Fund Fenomena) was established two and a half years ago, to support the development of sustainable agriculture in Serbia, and as a social entrepreneurship initiative.
This is now the second year in a row that DAFF is organizing trainings, primarily designed for hard-to-place youth up to 30 years of age, with the financial support of the Swiss Agency for Development and Cooperation. The number of business plans has increased relative to the first year, and the targeting is now more accurate, so that there are now more applicants with connections to agriculture, meaning that they have either graduated from a related school or faculty, or live in agricultural holdings and want to work there.
"Farming is not popular with young people in Serbia, but is slowly gaining recognition. Our goal is to boost youth entrepreneurship in the agribusiness sector, and by participating in the Youth Employment Initiative we were able to develop various segments: 40 young trainees completed the training, we at DAFF learnt a lot, met new partners, we now have more support available in our fund."
---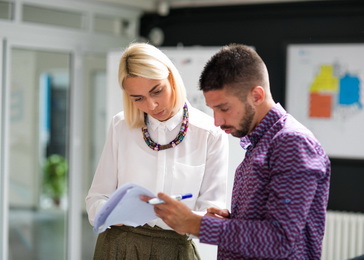 The E2E Youth Employment Initiative provides support for innovative models and solutions for increasing the youth employment and employability, with the financial support of the Swiss Agency for Development and Cooperation. "Explore your Business" is one of these models, targeting prospective young entrepreneurs. We talked to Branislav Milosav and Svetlana Glavaški from the Banat Regional Training Centre that implements this model, as well as with prospective young entrepreneurs.
Branislav: The model was designed to contribute to solving the problem of youth unemployment, and is a genuine example of a partnership between the public, civil and private sector. The partners pooled their resources and rallied around a common goal and idea – to improve the position of youth in the labour market and their employability. This partnership brought together eight partners and seven collaborators, among other: the Development Agency, six private companies, local governments, NES branch offices, the Vojvodina Secretariat for Economy and Tourism and REC Banat.
Svetlana: We piloted the model in 2016 in Zrenjanin, with the financial support of the Swiss Agency for Development and Cooperation. Subsequently, with the support of the Ministry of Youth and Sport, it was replicated in Pančevo and South Banat. Now we're working in Novi Sad, Stara Pazova and Kikinda.
---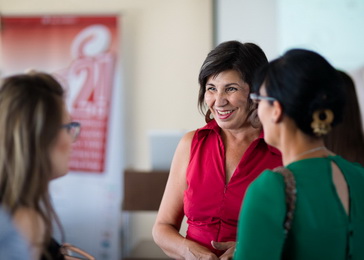 "Last year, at a regular meeting with the National Employment Service counselor, I was asked whether I would be interested in starting my own business. I was, but I had some doubts and qualms because I thought I was young, inexperienced and immature. Eventually I decided to go for it, because I had nothing to lose. I embarked on this whole project with some reservations, and I even thought I would give up very soon. Already at the end of the first session, I realized that it was not such a big deal as I previously thought. Of course there's always a risk that you might not succeed, but I completed the ten three-hour workshops. Soon after, the NES published an open call inviting applications, and I got a subsidy. Things were moving fast and I think that helped me not to overthink. I started with the works, the reconstruction of the hair salon, procurement of supplies, I didn't have too much time on my hands to sit and think, and wonder "what if…".
How does it feel? I can't even begin to tell you… It feels like I'm floating on a cloud. On the other hand, I also gained respect, thanks to my experience and age. I'm proud of myself, because I started my own business at 23, and am able to pay my bills, taxes, contributions, and supplies.
I tell everyone not to give up, and I also tell them there's always a risk. Now I feel fulfilled: when I start something new, and it works out so well, I am as happy as a kid. I have changed a lot, I have had to give up a lot of things, and now I'm trying to encourage others to think positive too, it's not all gloom and doom. I believe I'm much more mature and I gained a lot of experience and self-confidence", concludes Ivan, who has been running his hair salon for a year now, doing what he loves.
---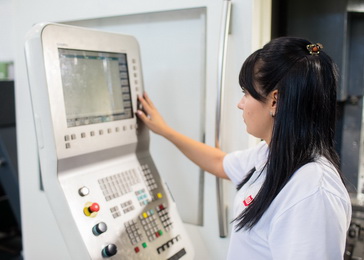 The Youth Employment Initiative, through which 12 young people found employment, and 23 completed training programmes, was implemented by the Kragujevac Business Development Centre (BDC), which implements numerous activities and programmes to help young people increase their chances in the labour market, by improving their competitiveness, and facilitating their placement with employers.
A survey of employer needs in the metal sector showed that there was a mismatch between the young job seekers' knowledge and the market and employer requirements, explains Marija Stojadinović, the coordinator of this initiative. "We decided to pilot a programme that will help young people refresh the knowledge acquired in school, and then to complement it through work-based learning. We partnered with the Kragujevac Polytechnical School and several companies, Milanović Engineering, Unior Components and Gorenje MDM, with the support of the National Employment Service. Trust among the partners was key to the success of this initiative", Marija emphasized.
The Social Inclusion and Poverty Reduction Unit had faith in us and supported us in the first phase of the project, which was implemented with the financial support of the Swiss Agency for Development and Cooperation. As there are over 5,000 young unemployed in Kragujevac, our model was replicated in the same sector, with the same partners, and with the financial support of the city. This phase was successful as well, and eight candidates were employed", say Marija, adding that the model was tested in the wood, metal and IT sector in the two cycles of project support.
---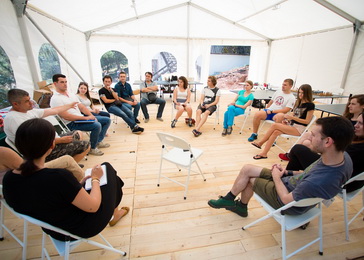 On this July day in Niš, the thermometers showed 39 degrees in the shade. Unlike their peers, who sought relief from the heat at the pool, the seaside, or the numerous cafes of Niš, the students Aleksa, Natalija, Katarina, Dušan, Ivana, Milica, Katarina, Marko and Aleksa are at the Kamenički vis camp, attending Practical Academy.
"There are over 30,000 students in the city of Niš. The basic premise is to increase their employability, by delivering them with locally applicable practical knowledge, through networking with businesses. At the same time, students have the opportunity to help their environment, covering six underdeveloped municipalities, through practical work.
Everyone has an interest here: students acquire knowledge and practical skills, businesspeople acquire catalogues, logos, packaging, a pro forma invoice for construction, a report", explains Dejan Mitić from the Local Development Association Kamenica, implementing this initiative.