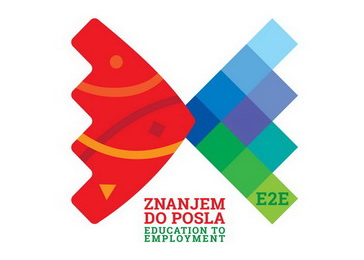 The project "Support for the Implementation of Employment and Social Policy Reform Programme in the Republic of Serbia with a Focus on Employment Policy and Increasing Youth Employability" ("Youth Employment Initiative") is part of a broader programme financially supported by the Swiss Agency for Development and Cooperation (SDC), under the title "From Education to Employability (E2E) – Youth Skills Development and Public Private Partnership in Serbia".
The overall goal is inclusive and sustainable increase in the employability of youth in the Republic of Serbia.
The initiative will be implemented through innovative and comprehensive approaches within various sectors engaged in youth unemployment, thereby achieving the goals envisaged by the relevant strategic documents, particularly the Employment and Social Reform Programme (hereinafter: ESRP).
The project is being implemented by the Social Inclusion and Poverty Reduction Unit in partnership with key line ministries tasked with implementing youth employment and employability policies in the Republic of Serbia – Ministry of Labour, Employment, Veteran and Social Affairs, Ministry of Education, Science and Technological Development and Ministry of Youth and Sports. The project duration is until December 2019, with a total budget of 1,150,000 Swiss francs.