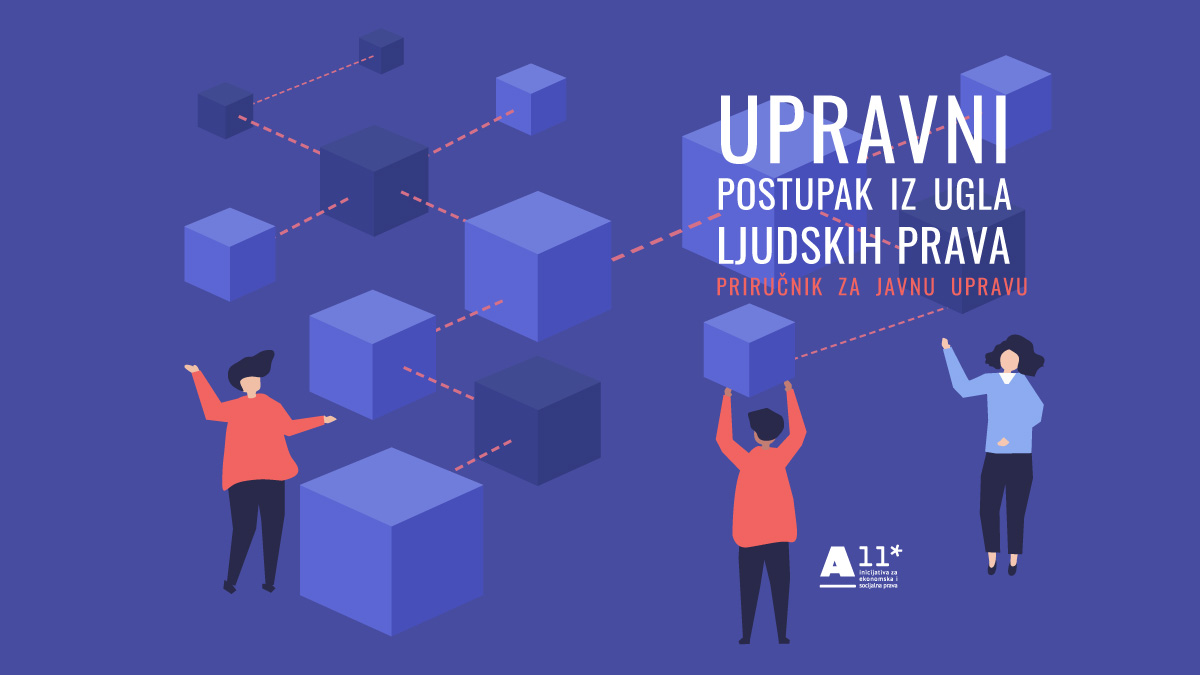 The A11 – Initiative for Economic and Social Rights has drafted the manual "Administrative Procedure from the Standpoint of Human Rights" as part of the project "Operationalization of Human Rights – From Practical Policy to the Local Level", implemented with the support of the UK Embassy in Belgrade.
This publication is intended for public administration staff, or anyone else applying the provisions of the Law on the General Administrative Procedure in their work. The goal of the manual is to provide basic guidelines and instructions in the use of a human rights based approach through showing the basic principles of the administrative procedure, international documents relevant for exercising human rights, relevant court practices, and defining vulnerable groups and indicating their status.
Click here to download the "Administrative Procedure from a Human Rights Standpoint" manual (.pdf).
Source: www.a11initiative.org