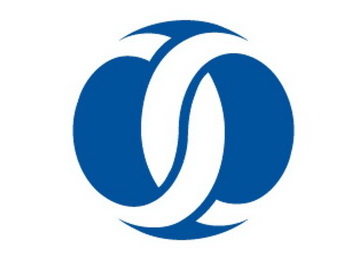 At least 130 small and medium-sized enterprises in Serbia will be able to improve their competitiveness during the next four years by way of a new advisory programme by the European Bank for Reconstruction and Development "EU for Serbia – EBRD SME Advisory Support Programme", with an EU investment of EUR 2.2 million, as stated on 13 March at the project presentation. The programme is open for applications by SMEs that are under majority private ownership and under majority domestic ownership, in a number of business sectors.
State Secretary of the Ministry of Economic Milun Trivunac recalled that the Ministry of Economy has allocated RSD 1.7 billion in grant assistance for small and medium-sized enterprises, along with advisory programmes and monitoring, with assistance for this sector also made possible through various programmes by the Development Fund of Serbia, the Development Agency of Serbia, the National Employment Service and the Innovation Fund.
The Head of the EU Delegation to Serbia Sem Fabrizi said this was the fifth project of assistance for small and medium-sized enterprises implemented by the EU during the past 15 years in Serbia with EBRD. He also noted that small and medium-sized enterprises that received assistance have attracted approximately EUR 207 million in additional financing for their businesses, while 75% of small and medium-sized enterprises have recognized the importance of the project and continued using the advisory services.
He explained that the assistance enables enterprises to introduce European and international standards, reduce the costs of production, find good markets and export strategies for their products and services. The project makes it possible for SMEs to have better access to finance, innovative technologies and various management tools. He also added that 45 local consultants will be trained to better help small and medium-sized enterprises.
"This is part of a broader package of support funds under the SME Development Programme provided continuously by the EU for Serbian businesses. We have already allocated EUR 14 million for this project, with another EU 2.2 million now, representing part of a broader package that amounts to nearly EUR 200 million invested as assistance to the Serbian economy", said Fabrizi.
The Regional Director of EBRD for Western Balkans and Head of the Serbian Office Zsuzsanna Hargitai said that since 2001 this financial institution has helped the Serbian economy with EUR 5.2 billion, nearly 70% of it intended as assistance for private sector development.
Those eligible for assistance are small and medium-sized enterprises in all business sectors with the exception of the military and tobacco industry, spirits industry, insurance, banking, financial services and games of fortune. The companies need to be majority privately owned and under majority domestic ownership, to have been operating for at least two years and have 10 to 500 employees.
Source: Beta, taken from www.euractiv.rs