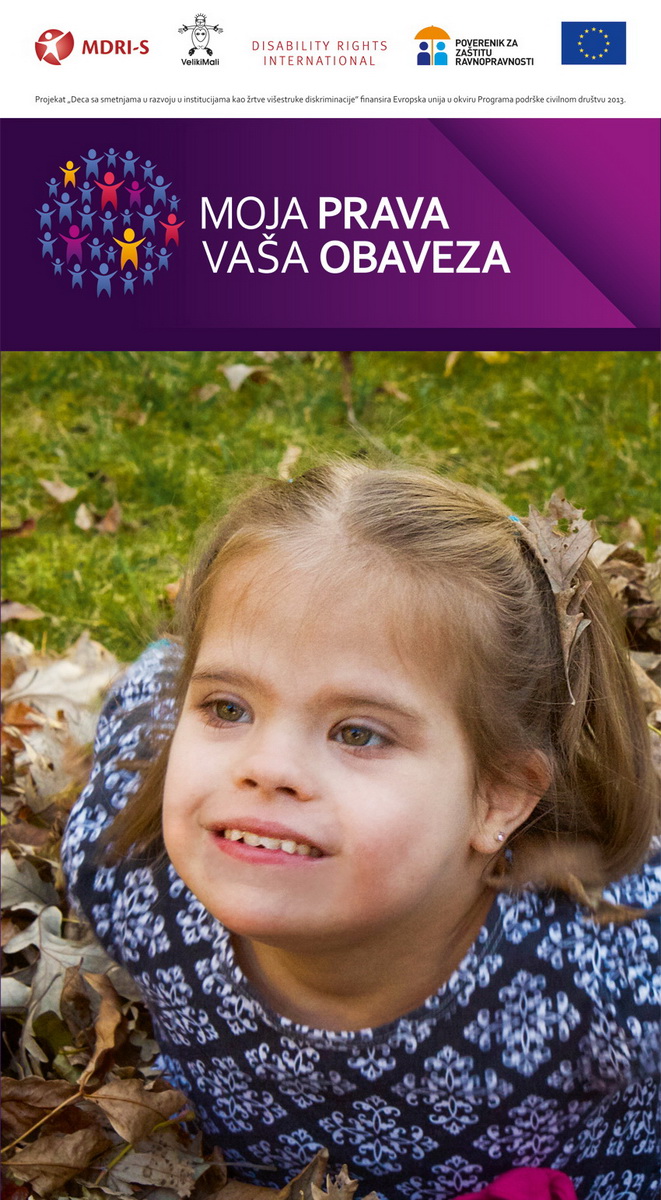 The Initiative for the Rights of Persons with Mental Disabilities MDRI-S and the Initiative for Inclusion VelikiMali, in cooperation with the Commissioner for the Protection of Equality, are organizing the conference "Education as a Precondition for Equality of Children with Development Disabilities". The conference will be held on Wednesday, 23 March 2016, at the Media Centre in Belgrade (Terazije 3/1, Grand Hall, I floor).
The goal of the conference is to contribute to the equality of children with development disabilities who are institutional residents of the educational system, through presenting the latest analyses of their status and considering steps for further improvements of public policy and practice in the process of deinstitutionalization and implementation of inclusive education.
The occasion will serve to present the publication "Exclusion and Segregation of Children with Development Disabilities in Residential Accommodation from the Educational System" with the results of the first large-scale study of access and the status of this group of children in the education system in the Republic of Serbia, implemented by MDRI-S in 2015.
Click here to download the Conference programme.
The project is supported by the European Union as part of the Civil Society Facility 2013 programme.
Source: www.mdri-s.org