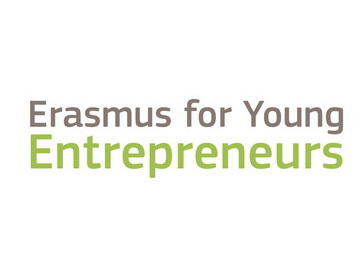 Erasmus for Young Entrepreneurs is an international exchange programme providing the opportunity for new or potential entrepreneurs to learn from experienced entrepreneurs about running a business. The programme was initiated in 2009 by the European Union. It is being implemented within the territory of participating countries, namely: the 28 EU member states, Albania, Armenia, Bosnia and Herzegovina, Macedonia, Island, Montenegro, Moldova, Serbia, Turkey and Ukraine.
The exchange of experiences occurs during the stay of the new/potential entrepreneur (hereinafter: guest) with the host, an experienced entrepreneur (hereinafter: host) helping them acquire and develop skills necessary for running a small business. The host gains the opportunity to establish contacts in new markets and with new partners, research new markets and gain new, fresh perspectives about their business from the guest, a new/potential entrepreneur. The duration of the exchange and stay of the guest entrepreneur with the host entrepreneur is 1 to 6 months.
The stay is partially financed by European Commission funds.
Development Business Centre Kragujevac is one of the contact organizations for the programme in Serbia. All interested new/potential entrepreneurs and hosts, experienced entrepreneurs can contact RBC by telephone at 063/646-252, 069/606-952 and 034/209-076 or by e-mail at m.stojadinovic@rbcentar.org and n.jovicic@rbcentar.org.
Programme benefits for new/potential entrepreneurs
As a new/potential entrepreneur you will have benefits from workplace training in a small or medium-sized enterprise in Europe. The programme will facilitate the successful start of your business or strengthen your new company. You can also profit from access to new markets, international cooperation or potential cooperation opportunities with international business partners.
Programme benefits for experienced entrepreneurs, hosts
As a host entrepreneur you can benefit from fresh ideas from motivated potential or new entrepreneurs. They can have specialized skills and knowledge from areas that are complementary to yours in a beneficial way. Most host entrepreneurs from previous programme cycles became so enamoured by the programme that they continued hosting new/potential entrepreneurs. As a host, you will benefit from broad networking opportunities and probably wish to continue cooperation with your guest, as long-term partners (e.g. as suppliers/vendors, based on subcontracting, as joint ventures, etc.)
The European Entrepreneur Exchange Programme is financed by the European Commission, implemented within the territory of participating countries with the help of local contact organizations. Their activities are coordinated at the European level by the Programme Support Office.
Source: rbcentar.org