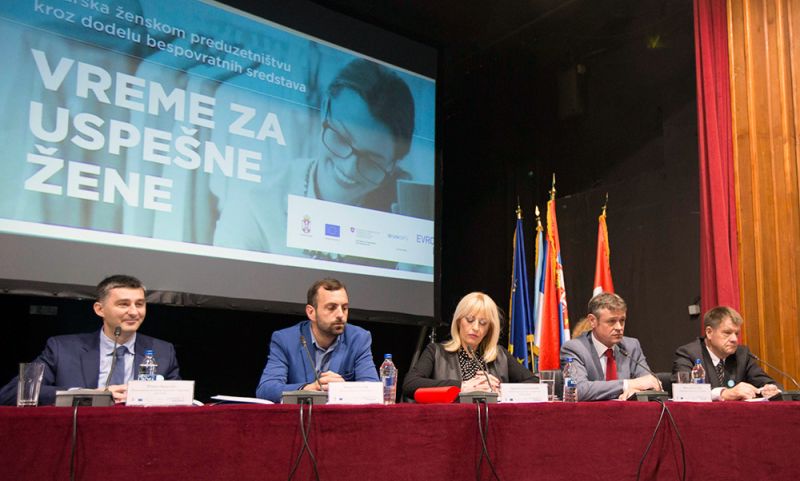 Forty-eight women from 22 municipalities in the southeast and southwest of Serbia will start their companies with support by the European Union, the Government of Switzerland and the Government of Serbia, providing EUR 368,000 through the European PROGRES programme for implementing activities contributing to the economic empowerment of women.
New entrepreneurs working, among other business activities, in dentistry, apparel production, jewellery, tailoring, processing and canning of fruit and vegetables, received equipment to start their business. Additionally, through the activities of the European PROGRES, they mastered knowledge on marketing, sales, taxes and the legal aspects of doing business.
With the support of the European Union and the Government of Switzerland, today there are Gender Equality Councils in all 34 municipalities encompassed by the European PROGRES programme, while 32 municipalities have signed the European Charter on Gender Equality.
The European PROGRES programme will provide future women entrepreneurs mentoring support and professional assistance in running their business in order to provide for sustainability of operation, and is expected to contribute to the opening of at least 80 new workplaces in the municipalities encompassed by the Programme by the end of 2017.
Source: www.europeanprogres.org