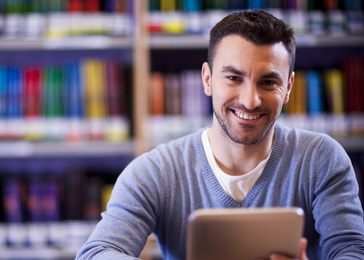 The "New Technologies in Education" conference, the largest event dedicated to the use of information-communication technologies at all levels of education in this region, was held on 26 and 27 February 2016 at the Belgrade Belexpocentre. More than 5,000 teachers, university professors, principals, parents, as well as representatives of businesses and the non-government sector from over 20 countries applied to participate in this unique event, consisting of an educational technologies fair alongside the conference.
The conference segment of the programme, comprised of over 150 presentations by lecturers from Serbia, countries in the region and the United Kingdom, was focused on the strategic, as well as everyday approach to the use of ICT in schools and faculties, on teacher training for the use of new technologies in class, digital textbooks, on-line learning, assistive technologies and other important topics.
An important segment of the programme was dedicated to inclusive education supported by new technologies, and therefore one of the organizing partners was the Social Inclusion and Poverty Reduction Unit of the Government of the Republic of Serbia.
The conference was followed by a fair wherein over 60 local and international companies presented practical solutions in the field of ICT in education.
"New Technologies in Education" was organized by: the British Council, the Social Inclusion and Poverty Reduction Unit of the Government of the Republic of Serbia, the Ministry of Education, Science and Technological Development, the Ministry of Trade, Tourism and Telecommunications, the Embassy of the United Kingdom in Belgrade, the Centre for the Promotion of Science, the Chamber of Commerce and Industry of Serbia, Skills and the Standing Conference of Towns and Municipalities. The golden partner was Oracle, the silver partners were Intel and Lenovo (also the technical partner), while the bronze partners were Cisco and TESLA. The Livestream partner was LINK group, the internet partners ADVANT and Orion telekom, while the media partners were RTS and PC Press.
Source: British Council