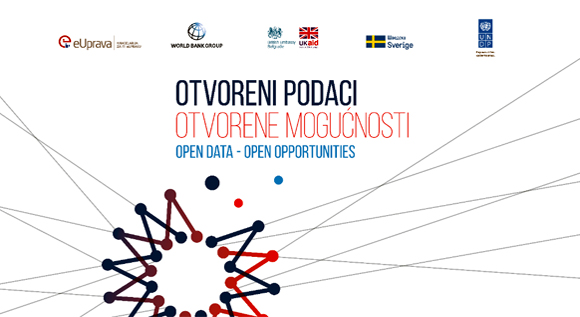 United Nations Development Programme (UNDP) in partnership with Office for IT and e-Government announce Open Data Challenge in order to solicitate innovative ideas, based on the open data released by the public institutions, and available on the National Open Data Portal (www.data.gov.rs).
UNDP invites all interested parties, especially startups, civil society, small and medium enterprises, to apply and offer innovative solutions for different society problems, in order to provide enabling environment for data-based decision making, and innovative services for citizens.
UNDP announces three challenges:
Better availability of medical devices, based on the data of the Agency for Medicines and Medical Devices and Public Health Institute of Serbia "Dr Milan Jovanovic Batut",
Meet Serbian municipalities, based on the data of the National Statistics Office and Serbian Agency for Business Registers,
Raising awareness on level and changes of electromagnetic radiation, based on the data of the Regulatory Agency for Electronic Communication and Postal Services.
UNDP will award three ideas, one per each challenge. Maximum amount for development of the winning solutions is USD 10.000,00, per solution. The final amount will be negotiated with the winners, depending on the complexity of the proposed solution, and the estimated market value.
Due date for application is February 28, 2019.
For more information visit www.rs.undp.org