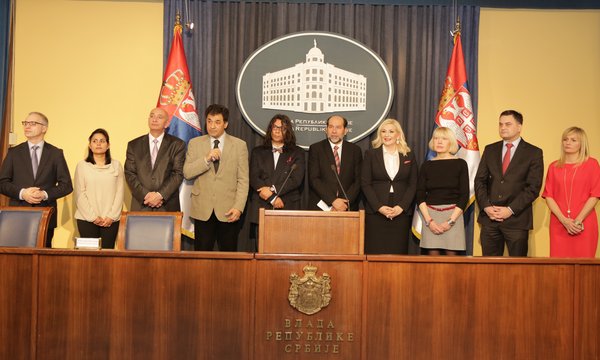 On March 30, the Deputy Prime Minister and the Minister of Construction, Transport, and Infrastructure, Zorana Mihajlović stated that the discrimination against the Roma population was still present in Serbia, she also urged countries in the region to work together on the integration and improvement of the status of the Roma community.
Mihajlović signed the Memorandum for the establishment and functioning of the Action Team for the Roma Integration until 2020 with the Secretary General of the Regional Cooperation Council, Goran Svilanović, and highlighted that the document also envisaged the establishment of the Regional Office in Belgrade.
Mihajlović indicated that the Government of the Republic of Serbia was committed to all aspects of the regional cooperation, and also to those concerning the improvement of the status of the Roma population. According to her, there was still a lot to be done regarding education and healthcare for the Roma population, and all countries in the region should work together on reducing the poverty and tensions between the Roma and non-Roma communities. Mihajlović said that a geographical information system has been established and that it had detected 536 Roma settlements, and that the Strategy for the Social Inclusion of Roma Men and Women for the period 2016-2025 had been adopted.
Svilanović said that the Roma Decade came to a close with modest results, and he added that a certain degree of improvement had been achieved, but that there were still numerous issues regarding the level of Roma integration and inclusion in countries joining the European Union and even some Member States.
Source: www.srbija.gov.rs