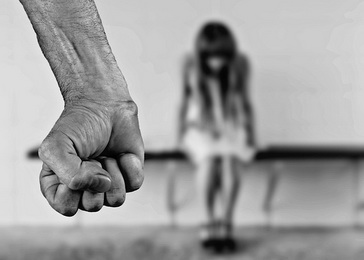 Some countries treat rape more as an issue of puritanism or honour than violence, and those with legal systems without adequate response to rape include EU member states Belgium, Greece and Netherlands, along with Serbia, the new report warns. In some cases the law enables rapists to go without punishment by achieving a form of settlement, including marriage with the victim. One in three women worldwide are estimated to have experienced some form of physical or sexual violence, while one in ten girls have been the victims of rape or "forced sexual relations".
The report "The World's Shame – The Global Rape Epidemic: How Laws Around the World are Failing to Protect Women and Girls from Sexual Violence" by the non-government organization Equality Now concludes that many governments "in their laws still ignore the global rape epidemic".
In ten of the 82 jurisdictions encompassed by the research, the rape of a wife by her husband is completely legal, even when the victim is still a child. In nine countries, the report states, the offenders avoid prosecution if the victims marry them.
Such a scenario is possible in another four countries – Serbia, Greece, Russia and Thailand, under circumstances when the couple is already in a sexual relationship and by law the girl is considered too young to accept sexual relations. Still, the report states it is unclear whether it is possible only in such cases, and it is also unclear whether there is a lower age limit for marriage.
In Serbia, although rape is not explicitly mentioned, an "extramarital union with an underage person" is prohibited, along with "enabling or influencing an underage person to live with another person". However, "if there is marriage, there will be no prosecution against the rapist, or the prosecution, if already under way, will be terminated".
The report states that in Serbia there exists the institute of pardon for the rapist by the victim, probably to stimulate the public prosecutor to reject the case based on the request of the parties.
"Sexual violence will not stop if we do not deal with it at all levels of society as part of joint efforts to change not only laws and policies, but also the approach and behaviour at the public and private level", warns the director of the programme for legal equality of the Equality Now organization.
Equality Now is a non-government organization founded in 1992, working on the protection and improvement of the human rights of women and girls worldwide.
Source: EurActiv.rs