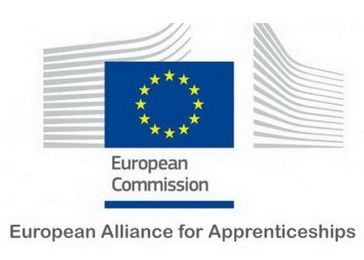 ETF partner country and EU candidate country Serbia is set to join the European Alliance for Apprenticeships.
Managed by the European Commission, in close cooperation with EU social partners, the alliance involves a wide range of stakeholders, working together to strengthen the quality, supply, image and mobility of apprenticeships and work-based learning. The commission has stressed the importance of apprenticeships and the EAfA in the context of the new Skills Agenda for Europe.
Serbia will formally join the alliance during its forthcoming stakeholders meeting to be organised  in close cooperation with the Maltese Presidency on 30-31 May 2017 in Malta.
Involvement in the alliance will help Serbia to improve supply, attractiveness, relevance and quality of all existing forms of apprenticeship across all levels of its education system, including vocational education and training (VET).
Serbia has flagged a number of priority areas to achieve this, including strengthening and implementing dual education law together with social partners and employers, a focus on entrepreneurial learning and adult education.
This approach will help strengthen connections between VET and labour market needs, improve employability, particularly for young people, and increase the attractiveness of VET and lifelong learning.
Serbia's participation means all EU candidate countries – Albania, Montenegro, the former Yugoslav Republic of Macedonia and Turkey – are now part of the alliance.
The ETF continues to facilitate and support their efforts to contribute actively to EAfA. In cooperation with DG EMPL, the ETF will host a seminar for alliance stakeholders in Montenegro in October.
Source: www.etf.europa.eu