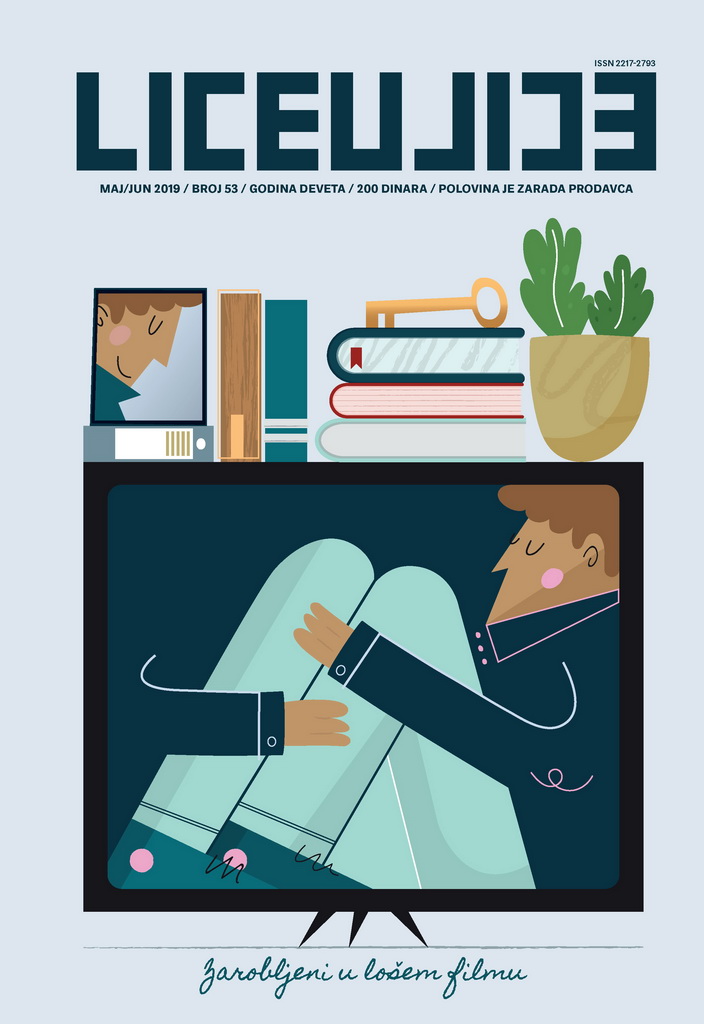 The new, 53rd issue of the "Liceulice" magazine was published, dedicated to the opportunities for youth in the labour market in Serbia, and their views and values.
The issue was produced in cooperation with the Social Inclusion and Poverty Reduction Unit of the Government of the Republic of Serbia (SIPRU), and relies largely on the survey "Youth in Serbia 2018/2019", implemented by the "Friedrich Ebert" Foundation. The thematic issue presents interviews with the authors of the famous series "Morning Changes Everything", showing in a picturesque manner that everything is no longer "easy when you're young", and the new worries that burden the generation leaving the relative carefree twenties towards the adult world.
Considerable space in this issue was also given to the vendors of the "Liceulice" magazine. In addition to an interview with Saša Zrenski, whom selling the magazine in the streets of Novi Sad helped overcome a difficult period and leave the Shelter, the new issue brings a selection from the diary of Miodrag Tomić, a graduate mechanical engineer selling "Liceulice" in Belgrade. Another item of good news regarding the magazine is the award for dignified reporting on poverty and social inclusion "Refleksija", recently awarded to Vuk Vučković from the LUL team, for the text "Day after Day, and We'll See How It Goes", published in issue 49.
As usual, the "Liceulice" magazine provides a number of articles on various socially responsible topics. This time, it includes a story about the military homeless from the "Bristol" hotel and Sports-Recreation Centre Surčin, a reflection on the civic protests that shaped the transport policies of Amsterdam and Copenhagen, and the current environmental protests led by two unusual teenagers from Belgium and Sweden. Journalist and activist for persons with disabilities Lana Nikolić described her encounter with children in a park, and the issue also includes reviews of two Oscar nominated "black movies", the prize-winning "Green Book" and the considerably more radical "BlacKkKlansman" by Spike Lee.
Among regular features, the new issue brings us the Letter to a Younger Me by philosopher, literary critic and translator Ivan Milenković, a reflection on the complex linguistic history of Yugoslavia by renowned linguist Ranko Bugarski (Yugoslavia for Beginners), a critical reflection on the drastic sanctions for failure to respond to screening examinations threatened by the Law on Health Insurance against precisely the poorest citizens and residents of informal settlements, while the new article in the Little School of Media Literacy series deals with hidden advertising for commercial and political purposes.
The photos in this issue have been taken from the exhibition "Two-Way Street" by the Centre for Youth Integration, while the cover is the work of Di Ujdi & MLSTN / Celebrate The Bird Studio.
Source: www.liceulice.org