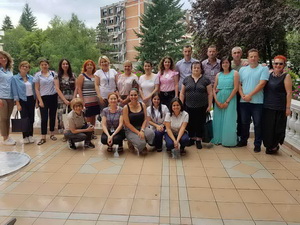 The Social Inclusion and Poverty Reduction Unit of the Government of the Republic of Serbia organised the Summer School on Social Inclusion from 10 until 13 July 2017 in Vrnjačka Banja. The Summer School was attended by the representatives of local self-government units, centres for social work, and civil society organisations from Petrovac na Mlavi, Mali Crnić, Kučevo, Mali Zvornik, Žabari, Žagubica and Dimitrovgrad.
The training was conducted in order to provide support to selected local self-government units with regard to the process of preparation of strategic documents essential for social inclusion. The exchange of information was focused on the following topics: database usage, participative approach to the process of preparation of strategic documents, the importance of networking and examples of good practice on the local and national level, the development of the intersectoral cooperation with regard to gender equality and youth employment initiative, programme budgeting, monitoring and evaluation of strategic documents, innovative and/or sustainable solutions for providing information on available sources of support, collaboration with the media in order to create a positive image of the municipality.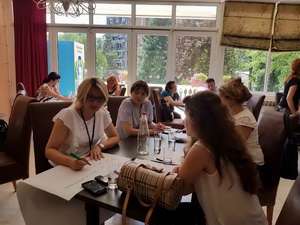 The Summer School on Social Inclusion was conducted in line with the priorities set by key negotiation chapters in the process of Serbia's accession to the European Union (Action Plan for the Chapter 23 part relating to human rights, and central questions from the Chapter 19 referring to social policy and employment). It is also important to mention that considerable attention was paid to the Economic Reform Programme 2016-2018 (ERP) and the Employment and Social Policy Reform Programme (ESRP) which represent key strategic documents for social inclusion and poverty reduction at the national level.
During Summer School and after it was finished all participants will have the opportunity to exchange examples of good practices, collaboratively identify the best way to promote their municipality, and they will have access to information on the available funding opportunities within the European integration process.