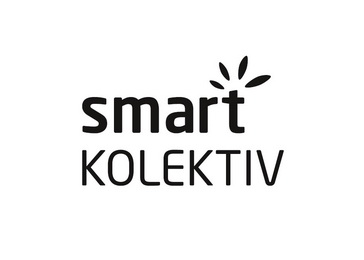 In order to continue providing strategic support to social enterprises in Serbia, Smart Kolektiv will, during 2017 and 2018, implement a project designed to build the ecosystem for the development of financial instruments for the support of social enterprises. The project will be implemented in cooperation with ERSTE Bank in Serbia, and the organisation Oksigen Lab from Brussels. The project will be implemented within the EU Programme Employment and Social Innovations – EaSI (2014-2020) – Actions to boost the demand and supply side of the finance market for social enterprises.
This project represents the continuation of a successful collaboration between Smart Kolektiv and ERSTE Bank within the field of improving conditions for the development of social entrepreneurship in Serbia, the concept which represents an innovative method for solving social issues by using business models. Oksigen Lab, business incubator and research centre from Belgium, will be the main consultant on the project and it will provide expertise in order to improve the capacity of key stakeholders from all sectors. The key partner from the public sector will be the Social Inclusion and Poverty Reduction Unit (SIPRU), which will provide an active contribution to the inclusion of government institutions in the creation of stimulating conditions for the development of the sector and further promotion of the social entrepreneurship concept.
Considering that in Serbia there are currently no financial instruments available to social enterprises, the aim of this project is to improve the supply and the development of various models for financing social enterprises. This project will develop a clear strategy for the development of social finance market through the mobilisation of potential investors and the creation of a consortium that will be actively committed to building sustainable financial instruments adapted to the needs of social enterprises. The result of the project will be the analysis of the existing and necessary instruments that support social enterprises, which will be used to create a clear strategy for improving the social investment and development of the capacity of key stakeholders in the sector (social enterprises, potential investors and intermediaries). The final product of the project will be a signed agreement which will obligate all stakeholders to work on further development and improvement of sustainable models for financing social enterprises in Serbia.
Throughout the implementation of this project, SMART Kolektiv will, as the project leader, work on the promotion of the project results with the aim to mobilise new investors and establish new partnerships with various national and international stakeholders. SMART Kolektiv is the pioneer organisation in the field of social entrepreneurship and corporate social responsibility in Serbia; it has extensive experience in developing and producing direct support programmes for social enterprises, developing a supportive environment for social enterprises, concept promotion, as well as establishing relationships between social enterprises and other sectors.