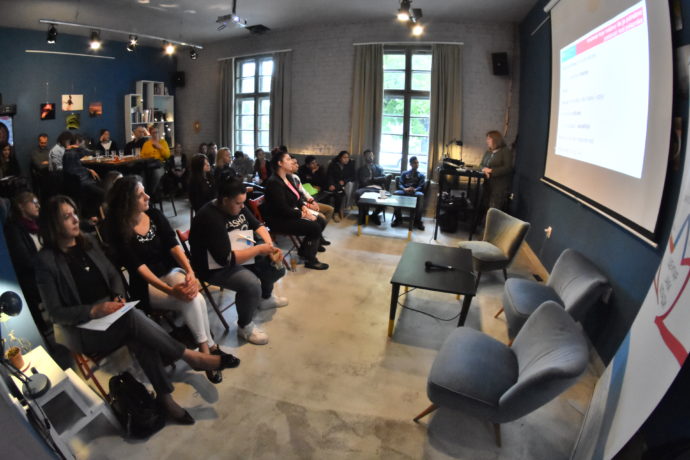 The training programme for entrepreneurship development among youth from harder to employ categories (NEET) was presented on 14 May at the "16" cafe in Belgrade.
The innovative training modules for youth, based on the needs of youth from harder to employ categories and intended for strengthening their capacities and entrepreneurial potential, were created as part of the project "Empowering Youth and Entrepreneurial Revolution", aiming to promote entrepreneurial education and social entrepreneurship among youth.
This project, a part of the Erasmus+ programme KA205 – Strategic Partnerships for Youth, is being implemented by SOS Children's Villages Serbia, ACT Group Croatia and the Innovation Technology Cluster of Slovenia.
"The focus of the new training modules is on the development of an entrepreneurial way of thinking among youth from vulnerable categories, learning the use of marketing concepts, market analysis, competition analysis and the definition of a product or service. Furthermore, we have noted the importance of learning, constant improvement and understanding of sources of funding. Particularly important for our target group is also the application of basic financial management", explained Aleksandra Grubin, manager of the project "Strong Youth – Support for Employment", implemented by SOS Children's Villages Serbia in cooperation with the "Hermann Gmeiner" foundation and local partners, with support by the German Federal Ministry for Economic Cooperation and Development.
Source: sos-decijasela.rs