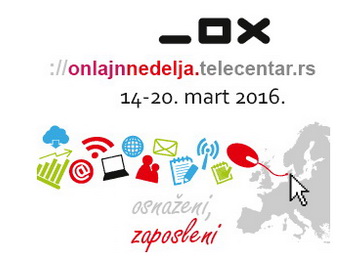 Online Week 2016 was successfully completed! There were over 8,500 participants in Serbia this year, with over 5,000 registered through the Counter.
The Unite IT website, representing an international network of practitioners promoting digital skills through their work, presented a brief overview of this year's campaign in Serbia providing a mere glimpse at the diversity of ideas and activities implemented during Online Week. The same website also shows how Online Week was organized in other countries.
As part of this year's campaign, a traditional competition was organized for the best photograph, video recording, creative use of ICT in teaching and code. The works and reports by the award winners can be found at onlajnnedelja.telecentar.rs/pobednici-takmicenja-2016.
More information at onlajnnedelja.telecentar.rs