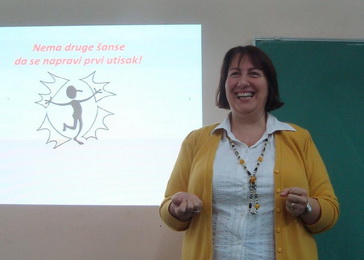 The "Uhvati život" Foundation is issuing a call for the "Žana Borisavljević" award for contributions to the development of an educated society fostering human values.
The award was established in memory of Žana Borisavljević, the president of the "Obrazovanje plus" organization, and represents a stimulus for all those endeavouring to improve formal and informal educational processes, primarily those inspiring and motivating others to development, to improvement, to spreading positive energy, promoting knowledge, education, tolerance, humanity, care and love for others, and the faith that our attitudes shape our lives, and our actions change the lives of others.
The award for 2015 is envisaged for the category educator/professional associate, with employees from all preschool institutions in Serbia eligible.
Applications are to be submitted by 31 March 2016 at: uhvatizivot@oplus.org.rs.
Source: www.oplus.org.rs