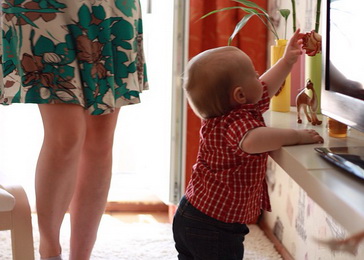 Minister without portfolio responsible for demography and population policy Slavica Đukić-Dejanović announced on December 3 that next year's budget for this portfolio will be 600 million RSD, compared to a budget of RSD 130 million last year.
Đukić-Dejanović emphasized that the issue of population growth should be addressed in an integrated manner and that, besides financial investment, awareness that there should be more of us was also important.
The women making the decision must be motivated by benefits because, if she is professionally engaged and wishes to pursue her career, she cannot be expected to bear children and give up everything else. She must enjoy benefits and I think that sound steps have been made in this direction, we have the Law on the Financial Support to Families with Children, the existing legal provisions, our women enjoy a 365-day maternity leave, and this leave is also available to the father, she explained.
She also added that partner role in child rearing should be strengthened, as women expect.
We work with employers, but we would like to focus much more on their understanding of the work-family balance, concluded Ms. Đukić-Dejanović.
Source: www.srbija.gov.rs