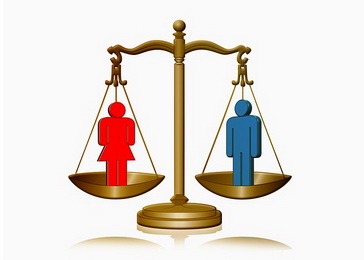 The World Economic Forum published its annual report on gender equality The Global Gender Gap Index. The aim of this index, published annually since 2006, is to estimate gender gaps in various fields of life, as well as to measure the improvement achieved.
This year's report contains not only data for 2015, but also an analysis of the progress achieved in the field of equality during the past ten years the report has been published in. From the beginning the index included 109 states, providing for the analysis of trends in gender equality through one decade.
The report also contains data on the relation between gender equality and economic success of states as well as the implications of this for political and business practices. Additionally, the report contains the individual profiles of countries covered by the research. These profiles include detailed data for 2015, a comparison with the situation ten years ago and the list of gender indicators that provides a more complete context to country rankings in the index, such as information on employment, education, health, family life and rights of women.
The discouraging conclusion of the report is that in the last seven years (since the economic crisis in 2008) no progress was made with regards to equality in salaries between men and women, and at this rate the salaries would be expected to become equal in as much as 118 years. While Nordic countries dominate by indicators such as education, health and political power of women, equality in the employment rate is the most prominent in Bolivia, France, Nicaragua and Ecuador. The best ranked EU member state is Finland; Malta is ranked the worst. During last year Estonia and Slovenia achieved the most progress. Last on the list of 145 countries is Yemen.
Serbia has advanced during last year with regards to closing the gap between men and women. In 2015 it is at 45th place among 145 countries whereas in the last year's index it was at 54th place among 142 countries.
Source: Network for European Women's Lobby