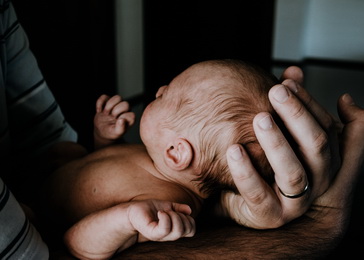 Aiming to promote gender equality, EU institutions have approved the introduction of at least a ten day mandatory leave for new fathers across the bloc, representing a step forward in the majority of member states. This leave will be paid the same as maternity leave.
The new legislation is part of a directive on life-work balance presented by the European Commission in April 2018.
However, the new European law envisages that the ten-day leave for new dads need not be used in one go.
Regulations differ from country to country across Europe. In some countries, such as Germany, Austria, Croatia, Cyprus, Luxemburg and the Czech Republic, there is no leave for fathers. In others the situation is completely different, such as Spain where there is an envisaged leave for both the father and mother, with the same duration – 16 weeks, with full pay.
Along with a leave for fathers for the birth of a child, the law proposes measures to support parental/maternal leave. Every parent will be able to request a four-month leave, including two months that cannot be transferred between parents.
This provision should encourage fathers to make use of the benefits of the system, and will result in the mothers not staying outside the labour market for too long. Currently, few fathers use parental (maternal) leave – according to data from an OECD study from 2016, fewer than one in five beneficiaries of parental leave are fathers.
The final component of the law relates to paid leave for care. Five-day paid leave is envisaged for caring for a sick or dependent family member.
Source: EURACTIV.com, taken from www.euractiv.rs