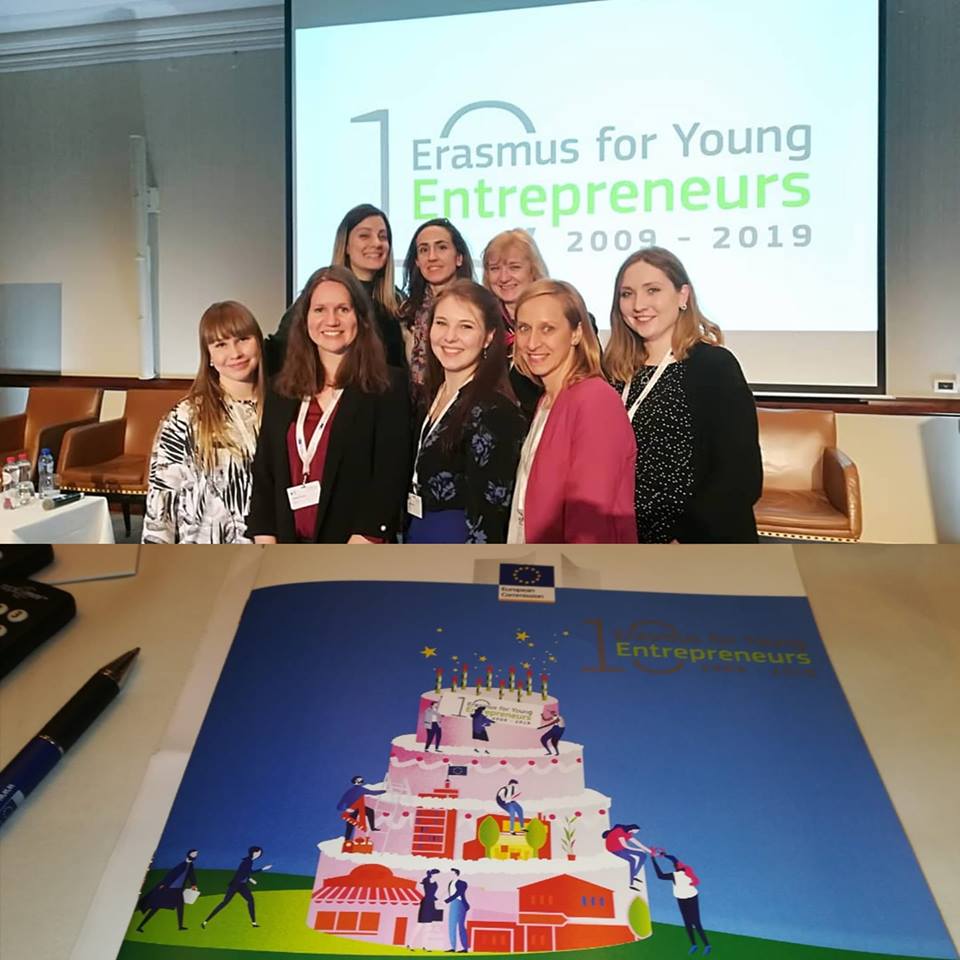 Business Development Centre Kragujevac has been the Serbian focal point for the implementation of the European Erasmus for Young Entrepreneurs programme since 2018. This is an international exchange programme, providing the opportunity for new or potential entrepreneurs to travel and learn from more experienced entrepreneurs about running a business. This year, the programme celebrates a decade of its existence! As many as 7,000 exchanges have been organized during the past 10 years with the participation of 14,000 entrepreneurs! The programme is being implemented within the territory of participant countries, namely the 28 EU member states, Albania, Armenia, Bosnia and Herzegovina, Northern Macedonia, Island, Montenegro, Moldova, Serbia, Turkey, and Ukraine.
Since 2018 the Business Development Centre has enabled international exchanges with 8 young entrepreneurs from Serbia. They developed contacts with mentors, experienced entrepreneurs from Portugal, Spain, the Netherlands, and Slovenia. Furthermore, by way of the BDC, two young entrepreneurs from Europe have stayed in Serbia, with our experienced entrepreneurs, mentors. One young man from Greece was on an exchange in Belgrade with an experienced entrepreneur in the field of tourism, while another young man from Great Britain is currently in Niš, developing his own business idea with his mentor, an experienced entrepreneur and founder of the Eneca NGO.
The programme offers beginner entrepreneurs an opportunity to develop their business, find new business contacts across Europe, set up a network of potential partners and associates, test international markets, develop and improve entrepreneurial knowledge and skills. On the other hand, the programme provides experienced entrepreneurs with the option of networking with young, creative, entrepreneurial people, with ideas, initiatives and knowledge that they can place at the disposal of their host mentors.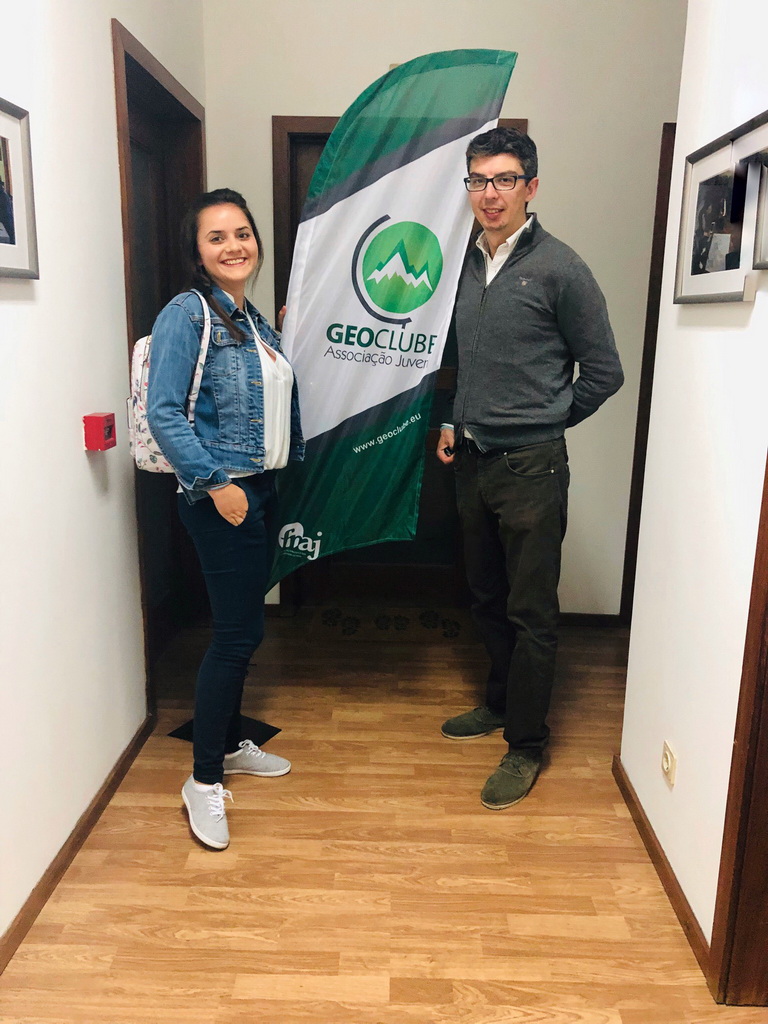 The experience of BDC with the programme has been excellent. All of the participants in the exchanges were highly satisfied. One fresh example is the young and ambitious entrepreneur Milica from Kragujevac, currently on an exchange in Portugal, organized by Geo Clube. Her host's name is Carlos.
Milica has been there for 2.5 months. During this period she has met a large number of new associates, acquired new friends, completed several trainings, and worked herself as a workshop facilitator and trainer. She is actively involved in the European projects her mentor is currently working on.
Through these programmes she is developing her project management skills and gaining precious knowledge about European funds and opportunities for financing socially important initiatives in Serbia. She regularly has discussions with her mentor Carlos about her own business that she started in Serbia, and in cooperation with him she is creating a strategy for further developing her business, www.miaconsulting.rs, and making it sustainable.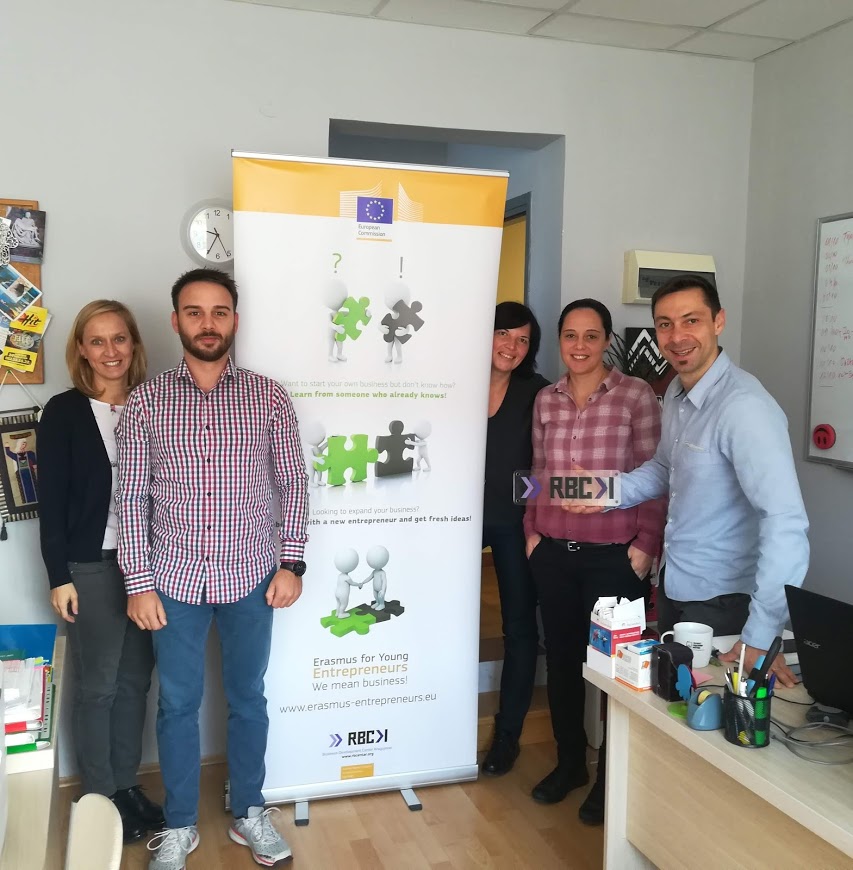 In addition to Milica, there is Strahinja, also from Kragujevac, a young man who has started his own business in the field of consulting and marketing, www.proman.rs.
Strahinja stayed for 3 months on exchange in Slovenia. His host was Iztok Petek, running the Luxembourg-Slovenian Business Club in Ljubljana.
During his 3-month stay Strahinja had the opportunity to manage a team of interns and thus develop his organizational and management capabilities, participate in numerous workshops and meetups in Slovenia, and establish valuable contacts with organizations that have become his clients in the meantime. Upon completing the exchange he became a member of the Advisory Board of the Luxembourg-Slovenian Business Club, continuing successful cooperation with them after returning to Kragujevac. (…)
The text in the Serbian language can be found in its entirety here.
Source: rbcentar.org