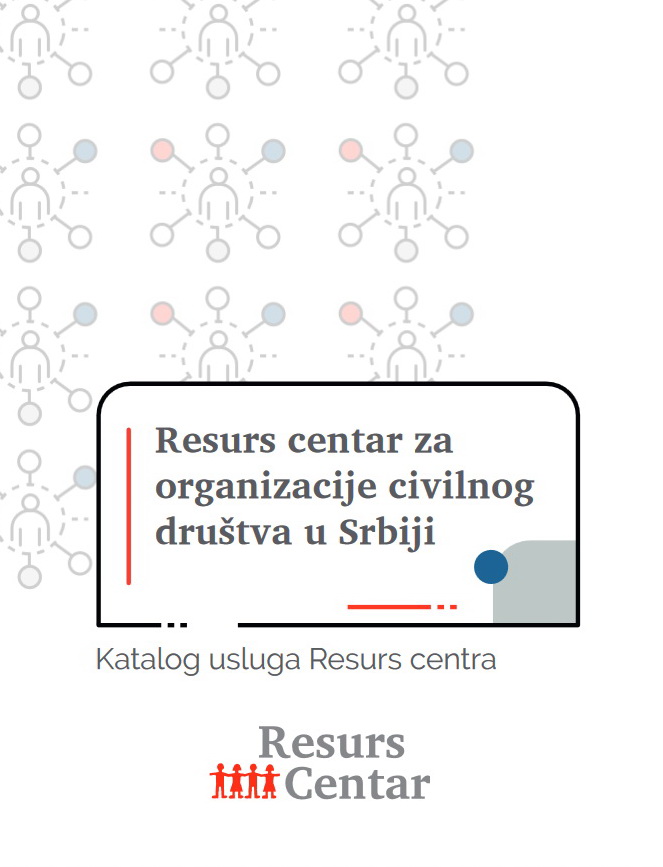 The Resource Centre for Civil Society Organizations in Serbia was designed with the aim of improving the capacities of civil society organizations and informal groups in Serbia. All the services provided by the RC have arisen from previous activities implemented by Civic Initiatives with support by the TACSO project. After the end of the project Civic Initiatives have continued to operate as a resource centre, with partner organizations joining in the meantime: Forca, National Parliament, BUM, Trag Foundation, Serbia in Motion, Catalyst Balkans and Centre for Social Policy.
To better respond to the needs of civil society, the Resource Centre has decentralized, and now, in addition to the national centre led by Civic Initiatives, there are three local resource centres – Požega (Forca) for Western Serbia, in Leskovac (People's Parliament) for Southern Serbia and in Bečej (BUM) for the territory of Vojvodina.
The Catalogue of Resource Centre services for 2019 was presented at the event "What Civil Society Needs", held on 14 June at the House of Human Rights and Democracy. The Catalogue contains a comprehensive overview of services to be implemented by the Resource Centre, both national and local, in the forthcoming period. These services include, among others:
Organization of trainings,
Empowerment of networks,
Advisory work,
Mentor support,
Publishing useful manuals.
The services of the Resource Centre are intended for associations, foundations and endowments, informal groups of citizens, local initiatives, public administration at the local and national level, donor community, business community, media, and citizens.
Click here to download the Catalogue of Resource Centre Services for Civil Society Organizations in Serbia for 2019 (.pdf).
Source: www.gradjanske.org