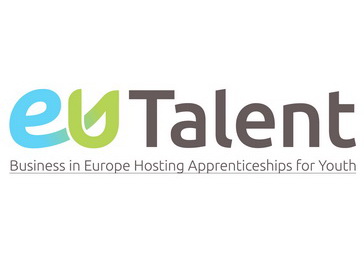 The Responsible Business forum, along with its partners from 12 European countries, is taking part in the EU Talent project, supported by the European Union through the Erasmus+ programme, focused on promoting quality internships in small and medium-sized enterprises.
EU Talent is intended for small and medium-sized enterprises aiming to discover the advantages of internships, improve internal processes through partnership and expert exchanges of opinions and experiences, to increase brand visibility or be part of a dialogue on policy at the national and European level.
All interested companies can check the quality of professional internships through an online evaluation tool found on the eutalent.org website. Completing a questionnaire, also available in Serbian, provides the opportunity for evaluating the quality of internships, and comparing results with the average in other companies.
Source: odgovornoposlovanje.rs