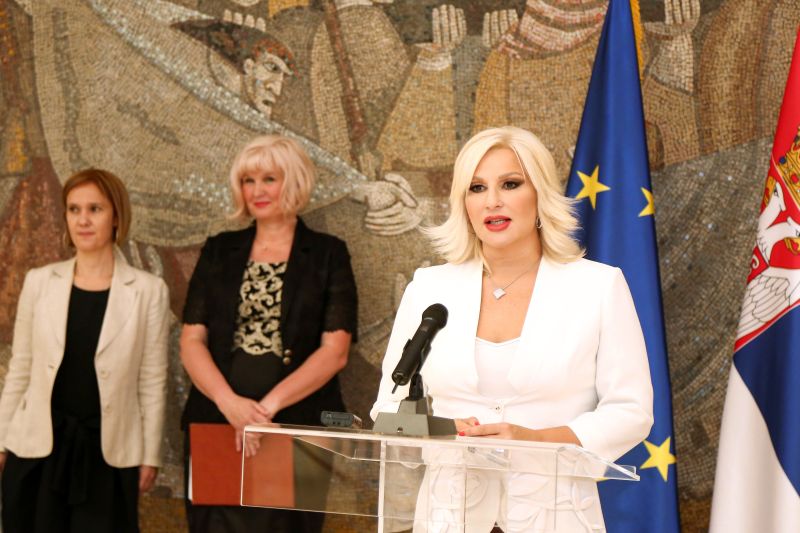 Deputy Prime Minister and President of the Coordination Body for Gender Equality Zorana Mihajlović stated on 20 June that the Government of Serbia has been making sure since 2015 that budget planning takes into consideration the equal distribution of funds and that men and women have equal conditions for the use of funds.
Mihajlović, opening the conference on gender responsive budgeting (GRB), recalled that the Coordination Body and the Ministry of Finance, with support by the United Nations Agency for Gender Equality and Women's Empowerment (UN Women), amended the Law on the Budget System in 2015, mandating all sectors to include a gender component when planning their budgets.
All budget beneficiaries have the legal obligation to introduce gender responsive budgets by 2020. Our ultimate goal is to do everything to increase the quality of life for both women and men in Serbia, and this is one of the key instruments aimed towards that goal, said Mihajlović.
The Head of the UN Women Office in Serbia Milana Rikanović said that this organization has been supporting the Republic of Serbia for years in the process of introducing GRB, and that we should be proud since Serbia was recognized as an example of good practices worldwide.
Gender responsive budgeting is a very important tool that helps us review how we should plan programmes and policies so that all members of society have benefits and to achieve gender equality. The introduction of GRB is one of the most progressive reforms being implemented by the state, with the aim of all citizens having equal development opportunities, noted Rikanović.
The conference was the venue for presenting the Report on the introduction of gender responsive budgeting in the public finance planning system in the Republic of Serbia in 2018 and the budget for 2019, presented by Sanja Nikolin, a GRB expert of UN Women.
The conference on gender responsive budgeting was held on 20 June at the Palace of Serbia, organized by the Coordination Body for Gender Equality, the Ministry of Finance and UN Women, attended by more than 130 representatives of national and provincial institutions and international organizations.
Download the documents:
Source: www.srbija.gov.rs