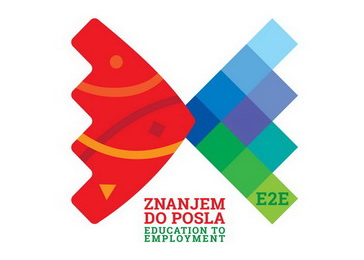 Innovative models of youth employment, supported under two cycles through a public call by the Social Inclusion and Poverty Reduction Unit, were presented at a session of the Working Group for drafting the National Employment Action Plan. The action plan for 2019 is being drafted by the Ministry of Labour, Employment, Veteran and Social Affairs as part of their regular activities within the implementation of the Employment Strategy, in cooperation with relevant institutions and social partners.
The Business Development Centre from Kragujevac has presented a model for the cooperation of the public, private and civil sector on improving youth skills that better respond to the local needs of the economy and the metals processing sector. After a successful testing and development of this model for youth employment, curricula have been improved for two profiles. The Forum of Youth with Disabilities presented an innovative model of internships for persons with disabilities developed in accordance with the needs of youth, in cooperation with the private sector.
Data on the implementation of active employment policy measures (NES) and an analysis of the local employment plans for the preceding period have also been presented at the session.