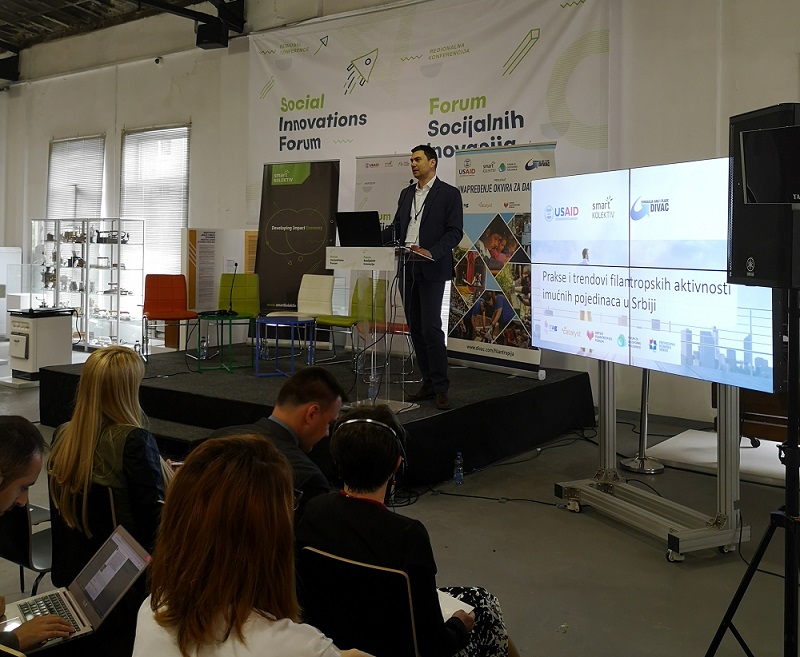 The survey on the philanthropic activities of high net-worth individuals in Serbia was presented at the recent Social Innovation Forum – #SIF2019. This is the first survey of its kind in our country, produced by Smart Collective through interviews with persons from the domestic world of business with estimated values of liquid funds exceeding USD 500,000.
The main motivation for philanthropic giving by wealthy individuals is the feeling of responsibility towards society and the desire to return at least part of the wealth they created through entrepreneurship, with money most frequently put aside to help children, youth and vulnerable groups, in areas such as education, social welfare and healthcare.
Support for education, i.e. investments into knowledge, are an important, and for some respondents key part of their vision of a better society. An additional motive is the belief of certain respondents that it was precisely knowledge that enabled them to achieve great business success, and that unlike capital it represents a "growing value" that can ensure the long-term economic, cultural and spiritual prosperity of society.
The respondents believe that there is room for stimulative legislation, such as elimination of value added tax on food donations or elimination of taxable amounts for student scholarships, that would motivate an even greater number of companies and wealthy individuals to help society.
The survey was implemented as part of the Project for the Improvement of the Giving Framework, financed by USAD and implemented by the Coalition for Charity led by the "Ana i Vlade Divac" Foundation, with its members Trag Foundation, Catalyst Balkans, Smart Collective, Serbian Philanthropic Forum, Forum for Corporate Social Responsibility and Serbian Chamber of Commerce and Industry.
Click here to download the publication "Giving by High Net-Worth Individuals (HNWI) – Survey" (.pdf).
Source: smartkolektiv.org