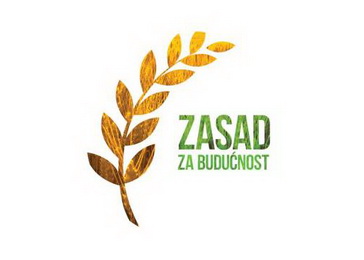 Six citizens' association, humanitarian organizations and agricultural cooperatives will be given grants by Delta Holding to an amount exceeding 7.5 million dinars for the improvement of agricultural production in Serbia through social entrepreneurship. The contracts on awarding the grants were signed by representatives of Delta Foundation and representatives of the organization with projects winning the public competition entitled "Plantation for the Future".
The project "Plantation for the Future" was initiated at Delta Holding, intending to improve agricultural production in the fields of fruit, vegetable and pig farming, while simultaneously helping one of the socially vulnerable groups of the population. A competition was organized for all social enterprises, regardless of the type of registration, under the condition that their project should improve agricultural production and partly or entirely solve the existential problems of vulnerable social groups.
The competition received applications from 66 initiatives, with 43 applications by agricultural households, 23 associations and organizations working according to social enterprise principles. Among the total number of applying initiatives, 35 cover the field of fruit farming, 14 vegetable farming, 15 pig farming, 2 fruit and vegetable farming.
The competition commitee, comprised of representatives of Delta Holding, Delta Foundation, Delta Agrar, Trag Foundation and the Social Inclusion and Poverty Reduction Unit of the Government of the Republic of Serbia, selected the six best initiatives. These are: Red Cross from Smederevo, humanitarian organization "Caritas" from Šabac, the association RRS "Novi mostovi" from Surčin, the agricultural cooperative "Pro femine Zdravčica" from Užice, the association "Sačuvajmo selo" from Priboj, the association of parents "Evo ruka" from Zemun. Contracts were signed with those selected, project bearers will be paid grants, and the representatives of Delta Foundation and Trag Foundation will monitor the project implementation until the end.
Source: www.deltafondacija.rs