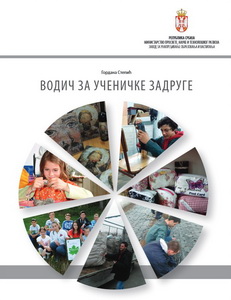 The Ministry of Education, Science and Technological Development has published a Guide for Student Cooperatives authored by Dr Gordana Stepić, representing a practical road sign for schools for establishing student cooperatives, and for understanding the field of entrepreneurship and the development of entrepreneurial competences among teachers and students.
The publication was produced as part of the project "Professional Development Programme – teacher trainings in the field of developing entrepreneurial competences in teachers and students and creating conditions for the implementation of entrepreneurship in primary schools", implemented by the Association of Businesswomen of Serbia.
Click here to download the Guide for Student Cooperatives (.pdf).
Source: www.mpn.gov.rs