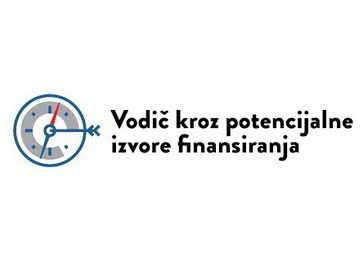 "The Guide to Potential Domestic and Foreign Sources of Funding in Serbia" was created 10 years ago, as a joint project of the, at the time, Deputy Prime Minister's Poverty Reduction Strategy Implementation Focal Point (currently the Social Inclusion and Poverty Reduction Unit) and Civic Initiatives.
The Guide was designed with the idea of having a single place to collect all data on available calls and funds by international and domestic donors, as well as state institutions. In the meantime, the team was joined by the Office for Cooperation with Civil Society of the Government of the Republic of Serbia, as well as the Serbian European Integration Office, Department for planning, programming, monitoring and reporting on EU funds and development assistance.
The Guide is intended for civil society organisations, local self-governments, institutions, small and medium-sized enterprises, individuals and other stakeholders that have previously used earlier editions of the Guide to a considerable extent.
After eleven printed and one electronic issue of the Guide, our team now has the pleasure of presenting you with a new, improved edition of the Guide to Potential Domestic and Foreign Sources of Funding, providing you with new functionality, such as:
Insight into current calls with data and practical instructions on the conditions for participation,
Insight into a database of international and domestic sources of funding with the basic data on types of support being provided, areas being supported, potential beneficiaries, geographic areas of activity, etc.
Quick and simple search through donors and calls,
Availability of updated information.
There is also an option for providing feedback, enabling us to adapt the database so as to fully meet your needs.
The intent of our team is to create an improved, comprehensive database of information on opportunities for funding various activities in order to contribute to the democratisation of society and increased citizen participation, and to promote cooperation among various stakeholders in society.
The electronic edition of the Guide being updated in a continuous and timely manner can be accessed here.
Source: rc.gradjanske.org