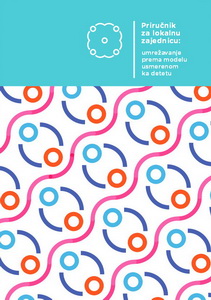 Agroinvest Foundation Serbia published a practical handbook for the networking of stakeholders for children in the local community, available here.
The handbook deals with the networking of stakeholders and strengthening intersectoral cooperation aimed at improving child services. It is intended for all stakeholders for children in the community: municipal and city administrations, preschool institutions, schools, non-government organizations, parental councils, social work centres, social protection institutions and other stakeholders.
The handbook consists of 5 sections. The first consists of an explanation of the international context for child care, including the general international framework, the European framework and international and European practice. The second section is the normative framework of the child care system in the Republic of Serbia, encompassing ratified international contracts, national regulations and competences of local self-governments in the child care system. The third section is composed of caring for children at the local level and presenting examples from 5 local communities. The fourth section presents the phases in establishing cooperation according to the child-oriented model, namely the preparatory and development phase, formalization and empowerment phase. The fifth section lists recommendations.
The handbook was produced as part of the project "Communities for Children". The handbook was prepared by the WEBIN team of authors headed by Marko Stojanović, who participated in the project as an expert for community networking. The project "Communities for Children" was implemented by a consortium composed of World Vision Austria, Agroinvest Foundation Serbia, Network of Organizations for the Children of Serbia and the Provincial Institute for Social Protection, and financed by the European Union as part of the CSF Serbia programme and the Austrian Development Agency.
Source: www.wb-institute.org