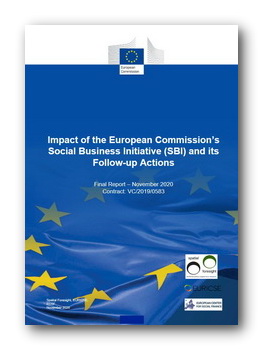 In 2011, the European Commission presented the Social Business Initiative (SBI) which established an EU level action plan with concrete measures to establish a favourable environment for social enterprises (SE).
This study analyses the impact of the SBI on the development of social enterprises/social economy and their operating environments at national and EU levels.
The study also includes an analysis of current needs and concludes with options for future policy initiatives.
Clich here to download the study.
Source: ec.europa.eu