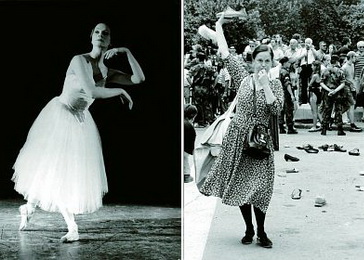 The "Jelena Šantić" Foundation, with the assistance of the Balkan Fund for Democracy (BTD) is issuing the call "Brave Steps Forward in New Cultural Practices", intended to stimulate social changes in local communities through the inclusive role of culture and arts.
Having in mind that innovative artistic initiatives and cultural practices have the potential to change society, the "Jelena Šantić" foundation will support those projects focusing on important, hot topics and thus form a link between arts, culture, people and their needs and rights. To this end, priority will be given to innovative cultural and artistic programmes at the local community level, created by citizens' associations and foundations, contributing through their activities to changes and improvement of the life of a large number of people in their environments.
Through this call the Foundation will support projects using culture and arts to help the integration of vulnerable social groups, particularly – refugees, migrants, children, youth, and the elderly, both from urban, as well as rural environments – into social communities.
The deadline for submitting project concepts is 11 January 2016, 17h, through an on-line application form.
More information on the call "Brave Steps Forward in New Cultural Practices" can be found at fjs.org.rs