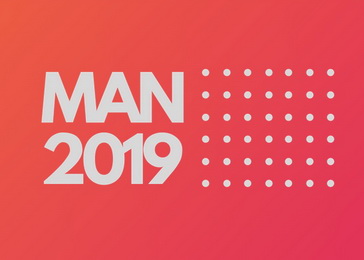 The ninth annual "MAN2019: Understanding and Preventing Violent Extremism" conference was held on 13 and 14 June 2019 at the Youth Centre of Belgrade, organized by the E8 Centre. This professional event is dedicated to issues of violence, gender equality and masculinity, the topics of many years of work of the Centre with youth, particularly young men.
The MAN2019 conference gathered representatives of domestic and international organizations, institutions, UN agencies and numerous experts working on topics of gender equality, masculinity and prevention of violence and extremism. During its nine years of regular events, the conference has become a platform for the exchange of views and experiences of experts working on these issues in various fields of work at the national, regional, and broader, international field.
Click here for a video of the lectures and debates from the MAN 2019 conference.
The MAN2019 conference was opened with the theatre play "How Do I Explain This to My Son", dealing with the causes and consequences of extremism, problematizing this phenomenon from the aspect of youth. The play presents personal stories, but also theoretically explains and sorts factors of extremism. The play was produced through a workshop, where E8 Centre associates worked with youth from different communities, transferring these experiences into the play.
The "MAN2019: Understanding and Preventing Violent Extremism" conference was organized with the support of CARE International Balkans, the Austrian Development Agency, Oak Foundation and the OSCE Mission to Serbia.
More information can be found at manconference.net