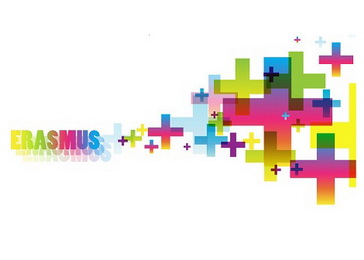 After the large number of projects sent from Serbia to Brussels, organizations from Serbia achieved great success in the Erasmus+ European Union programme with 26 approved projects with a total value of 1,058,740 euro! The "Hajde da…" group, as the contact point for the Erasmus+: Youth in Action programme, wishes to congratulate the organizations on the success and the excellent quality of projects and initiatives from Serbia.
As part of the first call for Western Balkans within the Erasmus+: Youth in Action programme, a total of 149 projects were sent in. Of this number, the Executive Agency from Brussels supported 43 projects across the Balkans, with 26 from Serbia, i.e. 60% of all approved projects in the Balkans. The great percentage of projects from Serbia in the overall numbers speaks of the high quality of projects from Serbia.
Over a million euros of the approved funds will be invested in the implementation of 26 youth initiatives from Serbia, in the fields of youth employment, youth labour, entrepreneurship, social inclusion, youth empowerment and intercultural learning. Within the approved projects, youth from across Europe will be able to visit Serbia and learn and develop their professional skills through training, camps and other activities to be organized by experts from Serbia. Likewise, youth from Serbia will be able to travel for free and develop their professional skills in European countries.
Click here to download the Overview of Approved Projects.
Source: erasmusplus.rs