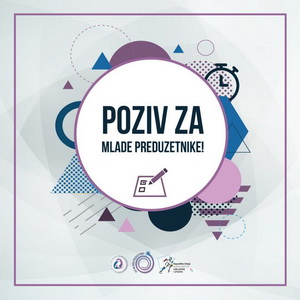 The youth association "Youth Economic Forum" in cooperation with the Ministry of Youth and Sports is organizing a new project this winter with the idea of motivating, inspiring and encouraging young people to develop their own business. The project is called Path of a Young Entrepreneur, with its central event being the Youth Entrepreneurship Fair, held 13-15 December at the Zira Hotel.
By participating in the Youth Entrepreneurship Fair the exhibitors primarily gain an opportunity to present their business in the best possible way, at the same time creating new opportunities for themselves and acquiring new knowledge.
If you wish to build a stable and healthy environment for future young entrepreneurs and present your idea at the first youth entrepreneurship fair in Serbia, you can fill out your application HERE.
Source: www.mingl.rs