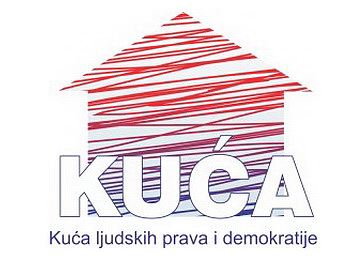 The House of Human Rights is issuing a public call for awarding financial funds to legal persons (associations, scientific-research institutes, etc.) registered within the territory of Serbia as part of the project "Strengthening the Capacities of the Ombudsman to Initiate Legislative Initiatives through Cooperation with Civil Society" financed by the Embassy of the United Kingdom in Serbia.
The goal of the project "Strengthening the Capacities of the Ombudsman to Initiative Legislative Initiatives through Cooperation with Civil Society" is contributing to the improvement of the normative framework of human rights protection in accordance with international standards. The project will contribute to strengthening the role of the Ombudsman as the national institution for human rights protection, in accordance with the Paris principles, particularly under the section in regards to stimulating and providing harmonization of national legal regulations and practices with international instruments in the field of human rights. The project will also contribute to establishing coordinated cooperation between the Ombudsman and civil society, additionally strengthening the rule and impact of the civil sector on national policy and regulations in the field of human rights, rule of law, principles of good governance and human safety. The total value of the project is £45,950.00 and its implementation will last until the end of November 2016.
A maximum of ten legal persons will be selected through the call, to monitor and analyze legislative initiatives in the following areas:
Individual and collective rights of members of national minorities regarding the work of national councils of national minorities;
Right to access to justice, right to property and related rights;
Labour relations rights and social protection;
Rights of the child and education;
Rights of persons deprived of liberty and particularly vulnerable groups (persons placed in psychiatric hospitals, rights of the elderly, rights of people in motion);
Defense and internal affairs (rights of members of the army, police and special services, rights of citizens under the scope of the army and the police, democratic civil control);
Gender equality and rights of LGBT persons;
Rights of persons with disabilities and right to healthcare;
Public administration reform, state system and status of independent state bodies; and
Environmental protection.
The deadline for applications is 14 September 2015.
More information on the call can be found at kucaljudskihprava.rs