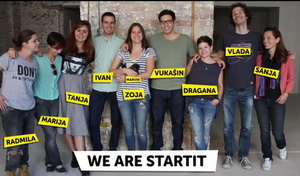 The Startit Organization from Belgrade managed to implement its idea to collect USD 100,000 to build educational centres across Serbia.
The movement has been engaged in the education of technological entrepreneurship in Serbia for five years, and after this success they are expected to expand their business and increase awareness of this issue in our country. Using a Kickstarter campaign they attracted investors and reached the desired amount at the last moment.
The campaign mostly attracted our people living and working abroad and wishing to support the development of entrepreneurship in Serbia. Particular contributions were made by large companies, their payments numbering thousands of dollars.
Source: www.bizlife.rs