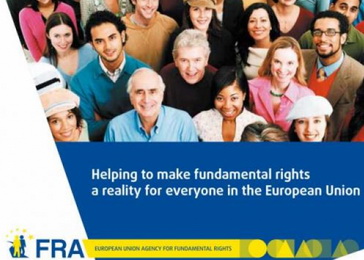 The European Union Agency for Fundamental Rights (FRA) is implementing a second round of the European survey on the LGBTI population in the European Union. The survey seeks responses from all those considering themselves to be LGBTI, older than 15 years of age and living in the European Union, Republic of Serbia or Northern Macedonia.
The survey aims to collect data on experiences of discrimination and hate crime or harassment, and the everyday lives, issues and challenges faced by LGBTI persons in the areas of respect, protection and promotion of their rights, to learn whether the situation for LGBTI persons is improving – or not – across the European Union.
This is the first time that the Republic of Serbia has the right to participate in this kind of survey, since by Decision of the Council for Stabilization and Association our country was awarded the status of observer at the European Union Agency for Fundamental Rights (FRA) in 2018. The participation of Serbia as an observer in the work of this Agency is an important step towards the gradual harmonization with EU acquis in the field of fundamental rights. It will particularly contribute to an exchange of best practices that will facilitate progress in more specific foundational issues in accordance with EU standards in force.
The survey is being implemented through the completion of an online survey that will be open at the latest until 7 July 2019. Participant responses will be processed anonymously, to ensure their privacy.
The survey results will be included in a European Commission progress report for 2020. Thus the data can be used to assess the effectiveness of anti-discrimination and anti-victimization policies and measures. It will also help promote the participation of LGBTI persons in society. The results will provide for comparisons and indicate trends between the first and second survey.
Source: www.civilnodrustvo.gov.rs