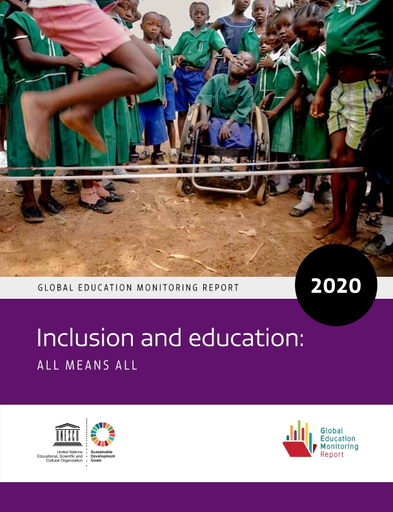 The Ministry of Education, Science and Technological Development, in cooperation with the Social Inclusion and Poverty Reduction Unit of the Government of the Republic of Serbia (SIPRU), prepared a supplement on the state of inclusive education in the Republic of Serbia for the Global Education Monitoring Report (GEM) for 2020 on Inclusion and Education.
The Report is prepared each year with a specific thematic focus, and its purpose is to assess progress under Sustainable Development Goal 4 (SDG 4) – Ensure inclusive and equitable quality education and promote lifelong learning opportunities for all.
The Report recognises the good educational policy of the Republic of Serbia in the field of inclusive education. Examples of current regulations that enable inclusion and participation in education without discrimination, as well as effective mechanisms that ensure quality education of children and students from vulnerable social groups, have been highlighted.
A complete and concise version of the Report is available in English on this link.
The Report covering Central and Eastern Europe, the Caucasus and Central Asia for 2020 was prepared by UNESCO in cooperation with the European Agency for Special Needs and Inclusive Education and the Network of Educational Policy Centres.
Source: www.mpn.gov.rs