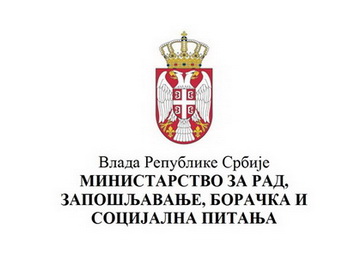 The new website of the Ministry of Labour, Employment, Veteran and Social Affairs intended for users of new codebooks covered by the Decision on a unified codebook for entering and coding data on records in the field of labour, in use since 1 January 2019, is operational. Part of this decision is comprised of: Codebook of occupations, Codebook of qualification levels, Codebook of states, Codebook of municipalities in the Republic of Serbia and Codebook of settlements in the Republic of Serbia.
The website of the unified codebook can be found at: kodekssifara.minrzs.gov.rs
Since the most frequent use of the prescribed codebooks is during registration/de-registration for mandatory social insurance, registrations of employment needs, maintaining prescribed records in the field of employment, and for statistical research and reporting on the situation and trends on the labour market, this website is a practical tool for applying the codebook, providing the opportunity for all interested parties to search the codebooks, ask questions and facilitate the practical use of the codebooks.
Source: www.nsz.gov.rs