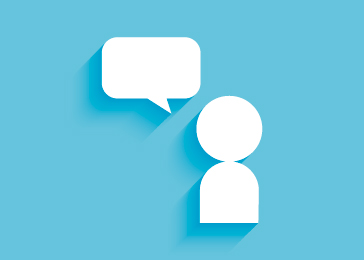 Author: Miroslav Jovanović (Blog on Social Inclusion)
When Mirjana wants to leave a strong impression on the person she is talking to, intimidate them and distance herself from them, she tells them that she was in prison because she stabbed her husband with a knife. Bulky, terse, with a sharp look in her eye and a confident tone, she gives the impression of a tough, no-nonsense person who can deal with any situation. However, if someone manages to gain her trust, they will learn that she did it after her husband continuously and violently abused her and their children. This is where the impression of her changes radically. In that sharp look, you start to detect insecurity, vulnerability, worry.
Mirjana is a fictional name. The story of her is not. Her story is specific with regard to the type of the act, but in essence, it has a typical pattern in which the roles of victim and offender alternate. It is a story in which breaking the law is the only viable option for salvation or the only point in time when people stop being victims until they assume the same role again.
Women and prison – it doesn't work, it's not common, it is like a bug that happens to society only from time to time. In Serbia, women make up just over 4% of the entire prison population. When they came to Požarevac, the only women's prison in Serbia, most of them had never imagined they would be there, they did not know anyone who was there, and they never saw what was behind the impressive colourful murals that adorn the outer walls. The fear of the unknown is one of the strongest fears, deeply etched in our genetic code. Humans love the predictable and the familiar. This is their comfort zone. The murals hide the unknown, the uncertainty that brings stress, fear, anxiety that these women have never encountered before.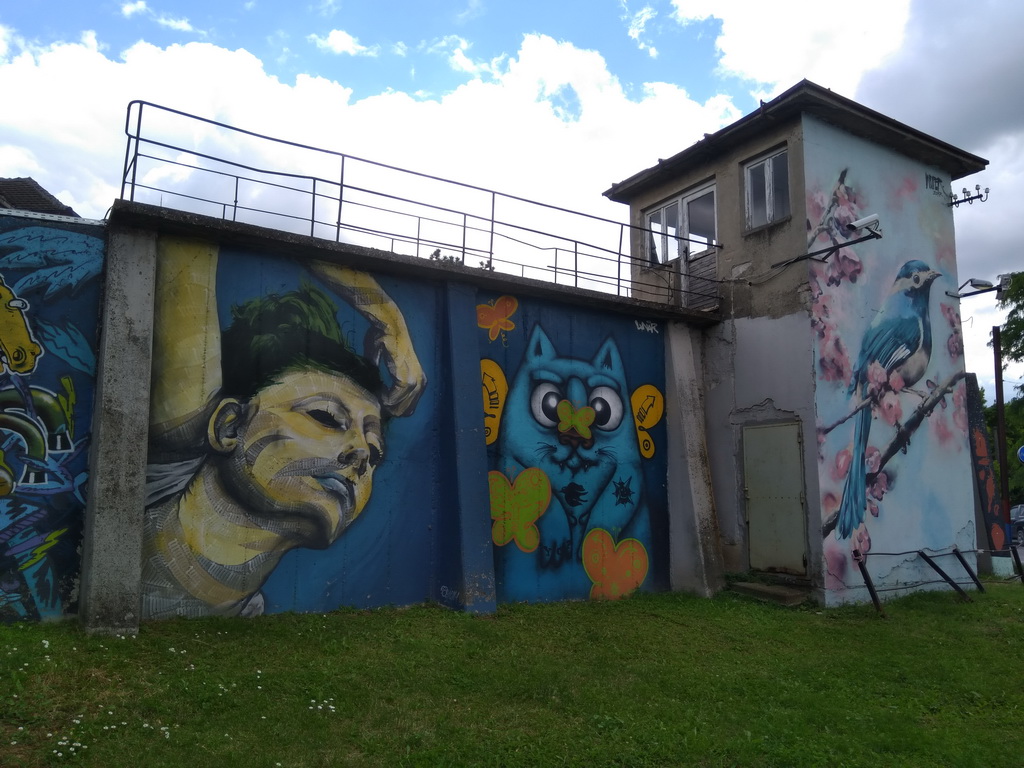 Over time, what was unknown becomes known, mundane, commonplace. Defence mechanisms and survival strategies are developed, friendships are made, the support of the professional service is obtained… a person can get used to anything. And then, when the time comes for the highly anticipated release – an inversion occurs. This time the uncertainty is on the outside of the mural. What was once known is now unknown, unpredictable, foreign. Relationships have been broken, habits have been forgotten, and the modern world is changing very quickly. Faster than ever before in history. New occupations replace the old ones, new companies replace the ones we used to work in, new buildings spring up in place of once-famous houses in our neighbourhood, children grow up, brought up by someone else, someone who may not have cherished the best memories of their absent mother, partners find someone else…
When Mirjana was released from prison, the house in which she had once lived was no longer her home. The children were in foster families. Unemployed, unaccustomed to the new world, with a few certificates earned during her incarceration – what were her options? Temporary accommodation with relatives, who let her know that she should find other arrangements as soon as possible. One-time financial aid already spent paying for the ID, a meal, some cigarettes and coffee for her and an old friend… Shortly after she was released, Mirjana became a victim of human trafficking, exploited by her new partner. From prison to modern slavery.
Searching for the material for writing this text, I realised that this topic is as interesting and intriguing as it is unexplored. Even Google was deficient when it came to this subject. It has been tough to find comprehensive scientific and recent research on the integration of women leaving prison. The statistics presented in the Strategy for the Development of the System of Enforcement of Criminal Sanctions in the Republic of Serbia until 2020 are not gender-sensitive, except when it comes to the percentage of female prisoners. Here we are talking about the data on women that are in the institution and that are available. It is significantly more difficult to get information about their circumstances after they have been released from prison. How long does it take on average to find a job? How many of them even succeed in that? Which community services do they use the most? How many have family support? How many of them manage to preserve marriages or partnerships? What is happening to their children? How many people had contact with them while serving their sentences? Who takes care of the children while the mother is behind the mural? What is the state of their mental health? What are the risk factors, and how frequent are the relapses?
As I did not find the answers to many vital questions, I did some fieldwork. I visited the Women's Penitentiary and talked to people working there, and I contacted women who have experience being behind bars. Furthermore, I spoke to the representatives of the Serbian Post-penal Support Network and employees of the probation services within the Administration for the Enforcement of Penal Sanctions of the Ministry of Justice and came to an outline of this complex issue.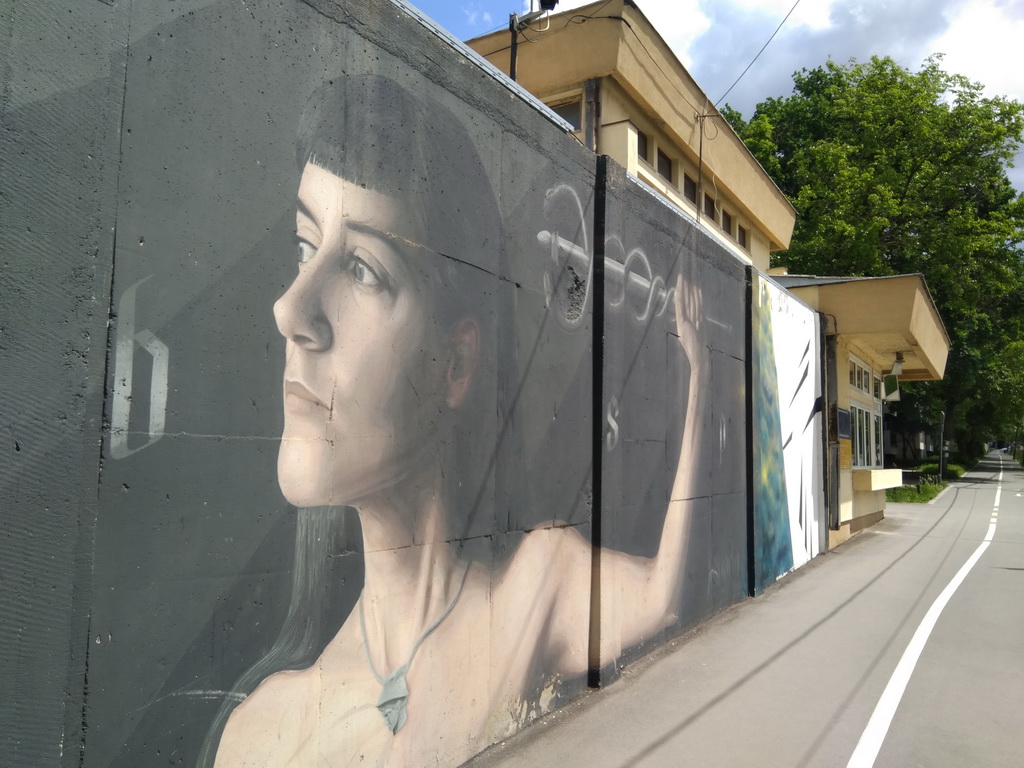 Gathering this information, I remembered my friends and relatives who had to flee their homes due to the war of the 1990s and start a new life overnight, find a new job, secure an apartment, make new friends. Women coming out of prison are in a similar position, only they are dragging the heavy baggage of a former prisoner. Most of them come from dysfunctional families, and many have been victims of violence. According to internal data from the Treatment Service of the Prison in Požarevac, about half of the prisoners did not even finish high school, about 40% are struggling with addiction, a large percentage have mental disorders and various mental difficulties. Who wouldn't have them in their place?
When they come out without a job and income, the most common option for them is to return to a toxic environment, which is, for the most part, one of the main reasons why they went to prison. Even if they manage to find a job, with their position on the labour market (the NES recognises them as a harder-to-employ category), they mostly have low-paid jobs, from which they can hardly pay rent.
According to a report by the National Alliance for Local Economic Development (NALED), only every fourth woman in Serbia owns a property. We can assume that female prisoners are not in a better position compared to the general population. It seems even more challenging in smaller towns, where labelling and excuses of employers who do not think everyone deserves a second chance are hard to avoid. Sometimes it is harder to keep a job than to find it. When it comes to women who have served prison sentences and employment, it requires a complete change of life habits, mental stability, perseverance and continuous support.
Comprehensive reintegration programmes can give great results, as seen in the example of the Netherlands, where the recidivism rate among prisoners who go through these programmes is 7%*. In comparison, the recidivism rate in the total prison population in our country is estimated at 30 to 70%**.
However, in Serbia, some things are changing for the better. The warden of the women's prison in Požarevac, with the experience of working as an educator in a men's prison, summarising his impressions before his retirement, concluded that nowadays, more energy is focused on the corrective and less on the penal aspect of a prison. From the first day of the sentence, their treatment service, which consists of a trained multidisciplinary team, works on preparing the prisoner for release, and this preparation is intensified several months before the end of the sentence. Prisoners can complete primary education or courses, mainly in sewing or hairdressing and cosmetology. The right to receive visits or even go out for eight-hour periods or on weekends allows them to maintain relationships with close friends and family. It happens, however, that some female prisoners, even when they have this right, do not go out because they have nowhere to go. Positive social contacts are the strongest factor of resilience, and they are essential when it comes to organising life after prison; however, prison is not the best place to maintain these contacts.
After their release, the support service stops working with them, and then they start going to various state institutions MI, CSW, NES, RHIF, MC and many more abbreviations.
The service usually refers them to the Centre for Social Work. However, if there is no need for guardianship protection, the engagement of institutions rarely goes beyond financial assistance, usually one-time financial aid.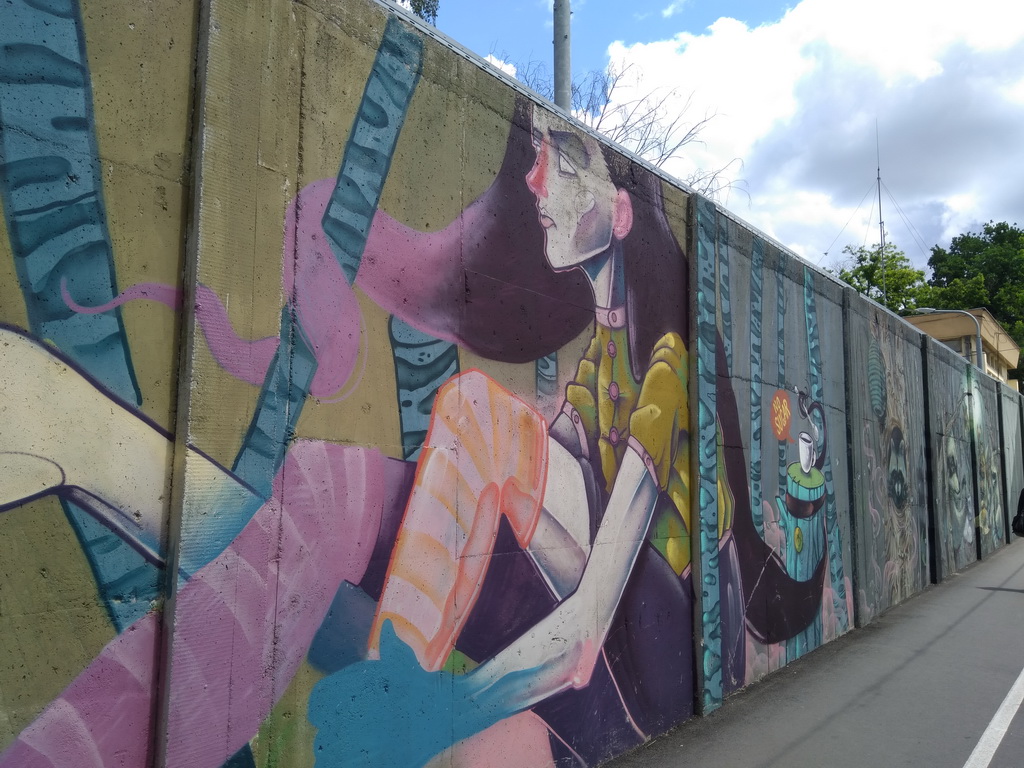 Since 2014, there have been probation services for the enforcement of criminal sanctions, which should be the bearers of the post-penal support system, which is defined as one of the tasks of this service. They operate within the Administration for the Enforcement of Penal Sanctions of the Ministry of Justice, and they are in charge of performing multiple tasks, such as monitoring the fulfilment of obligations under plea agreements, supervising the execution of house arrest or imprisonment, supervision of parolees and, most importantly for this topic, providing assistance and support to people leaving prison. For now, 25 offices have been established in different cities (Belgrade, Šabac, Jagodina, Kragujevac, Kraljevo, Leskovac, etc.) with around 40 employees. Probation Officers do not have many opportunities to provide direct assistance. However, they have the role of coordinators in charge of preparing comprehensive plans, together with the user and various actors, and monitoring their implementation. The Probation Officer should involve actors who will provide the beneficiary with financial assistance, accommodation, help them to complete their education, receive training for jobs adapted to the modern, ever-changing digital world, gain employment, as well as provide health care, psychotherapy, counselling and family counselling. However, if these services are not available, the plan will not work, and the Probation Officer will be a "craftsman with no tools".
The Network of Organisations for Post-penal Support in Serbia, founded in 2019, which includes 16 non-governmental organisations, represents a significant resource. Its members are Neostart, the Victimology Society of Serbia, Restart and other associations, some of which specialise exclusively in working with people who are at the end of their prison sentence. They have significant experience and very successful programmes. However, many services are only available in a limited number of local communities, most often the largest ones, while female prisoners returning to small communities are at a disadvantage, while no one currently offers the accommodation service for these groups.
It is clear that social issues are not solved by mere imprisonment and the temporary removal of individuals. Life is much more complex than that, and criminals are often victims at the same time, sometimes of other people and sometimes of circumstances. If we want to build a more humane, fairer and safer society, we need systemic and comprehensive solutions. From the examples of the more successful countries, we see that achieving results is possible, and I have no doubt that we can do the same. This text tried to offer some signposts. It is important to conduct comprehensive research, intensify the development of Probation Offices, establish intersectoral local support teams, expand the service network and establish a thread that goes from the prison treatment service through Probation Offices all the way to the final services. We must not give up on anyone.
——-
* Radojković, J. (2014) Measures to reduce the prison population examples of good practice. Belgrade: Belgrade Centre for Human Rights, p. 22
** Srnić, J. Kovačević, N. Nikolić, N. (2014) Life after prison. Belgrade: Centre for Crime Prevention and Post-Penal Assistance NEOSTART, p. 5
***
The text "Unlimited Freedom – Limited Possibilities" was originally published on Blog on social inclusion. You can read other blogs by Miroslav Jovanović here.
If you want to read the texts of other authors of the Blog on social inclusion, click on the link.