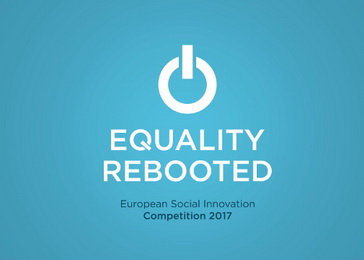 The team organizing the European Social Innovation Competition announced the winners of this year's contest!
Under the slogan "Equality rebooted", the competition organizers sought inspiring ideas from people across Europe believing in the development of a truly inclusive economy and in utilizing skills and technology to reduce social inequality.
The three best projects were selected from among the 800 applications from 40 countries – Buildix from Great Britain, Feelif from Slovenia and the Saga project from Holland. At the award ceremony in Brussels the winners were awarded EUR 50,000 each, while all ten finalists presented their ideas for reducing inequality through the use of tools, services and models providing everyone with the opportunity to make use of the opportunities of technological change.
Elizabeta Bienkovska, Commissioner for the internal market, industry, entrepreneurship and small and medium-sized enterprises at the European Commission, said: "Digitalization and automation are rapidly changing the way we live and work. There is an increasing gap between those equipped to make use of this transformation and those being left behind. To help decrease this gap, this year's edition of the European Social Innovation Competition sought truly inclusive economies and the utilizing of skills and technology for reducing inequality, with the three winning projects having the potential to make a real difference in that field."
More information on the winners can be found at eusic.challenges.org
Source: ec.europa.eu