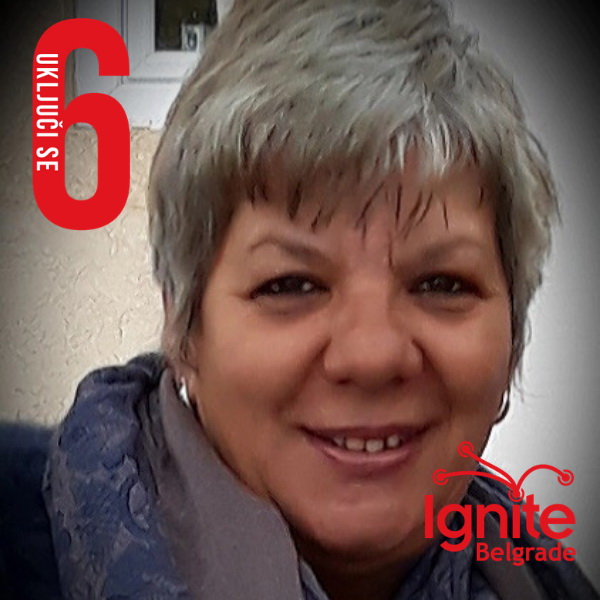 Transcript of the presentation by Karolina Stamenković at the 41st Belgrade Ignite event "Get Involved no. 6" (7 November 2018, Impact Hub, Belgrade)
I come from Babušnica, a municipality located 370 km south of Belgrade. The municipality has a population of 12,000, with an average age of 49.
The citizens' association "Lužnica Handicrafts – Women's Economic Centre" was established in 2008, and our only goal was to preserve and nurture old crafts in our municipality. However, when we started going around rural areas searching for motifs for our work, we saw how elderly households lived in our municipality – life is hard, particularly in remote villages – so we decided to help. We wanted to expand the "Home Assistance" service for the elderly. We fought for some six-seven years, and in 2015 we received a license for the "Home Assistance" service. Ever since, our geronto-housekeepers provide licensed services to these elderly households.
But what I came to tell you about is how we expanded organic production in our region.
Babušnica is a municipality with beautiful nature and spring waters, God-given for organic production. We received funds for our first project in 2016 from the European PROGRESS, and handed out five greenhouses to poor families and women with disabilities, thus starting to expand our organic production. Today, after three years of work, we have 17 greenhouses and have included 17 women, some of them with disabilities, some from poor families.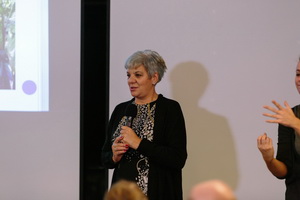 When we grew our first organic produce, we realized it cannot reach Belgrade, because it doesn't last long, only three or four days. That's when we decided to process the products. Fourteen of us women have established "Darovi Lužnice", the first organic women's cooperative in the south of Serbia. We have been producing ajvars, pindjurs, and ljutenicas for a year – and all made from our products from the Lužnički area. This year we have received machines from the Ministry, i.e. a mini production line that will facilitate the processing of these products. We have fixed up the plant where we will be working during the coming years and hope to increase production as of this year.
All of our products have been prepared in a traditional manner, without preservatives or additives. When you visit Babušnica, be our welcome guests – our women are hospitable and excellent hosts!
The entire text in Serbian can be found here.