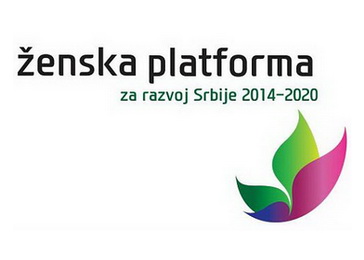 The Women's Platform was created as the result of a conference held in Palić in late 2014, gathering a large number of women engaged in public work from various institutions, parliaments, the academic community, civil society, private sector, political parties, unions and media.
Development goals were defined within the Women's Platform in various areas of public life, in order to direct development towards improving the quality of daily life for women and men in Serbia during the 2014-2020 period.
The platform was officially presented at a conference held on 6 March 2015 at the Palace of Serbia in Belgrade, organized by the "Friedrich Ebert" foundation and the Social Inclusion and Poverty Reduction Unit of the Government of the Republic of Serbia. The event was attended by a large number of participants from all sectors and levels of authority. The presentation of the platform was aimed at spreading the ideas they stand for, as well as the ceremonial signing by the event participants. The signing of the Women's Platform is an important step in the active commitment to women's rights in Serbia.